News
Paralympics
Elite
Race
Results
U.S. Elite Triathletes Race for World Titles at World Championship Finals in Abu Dhabi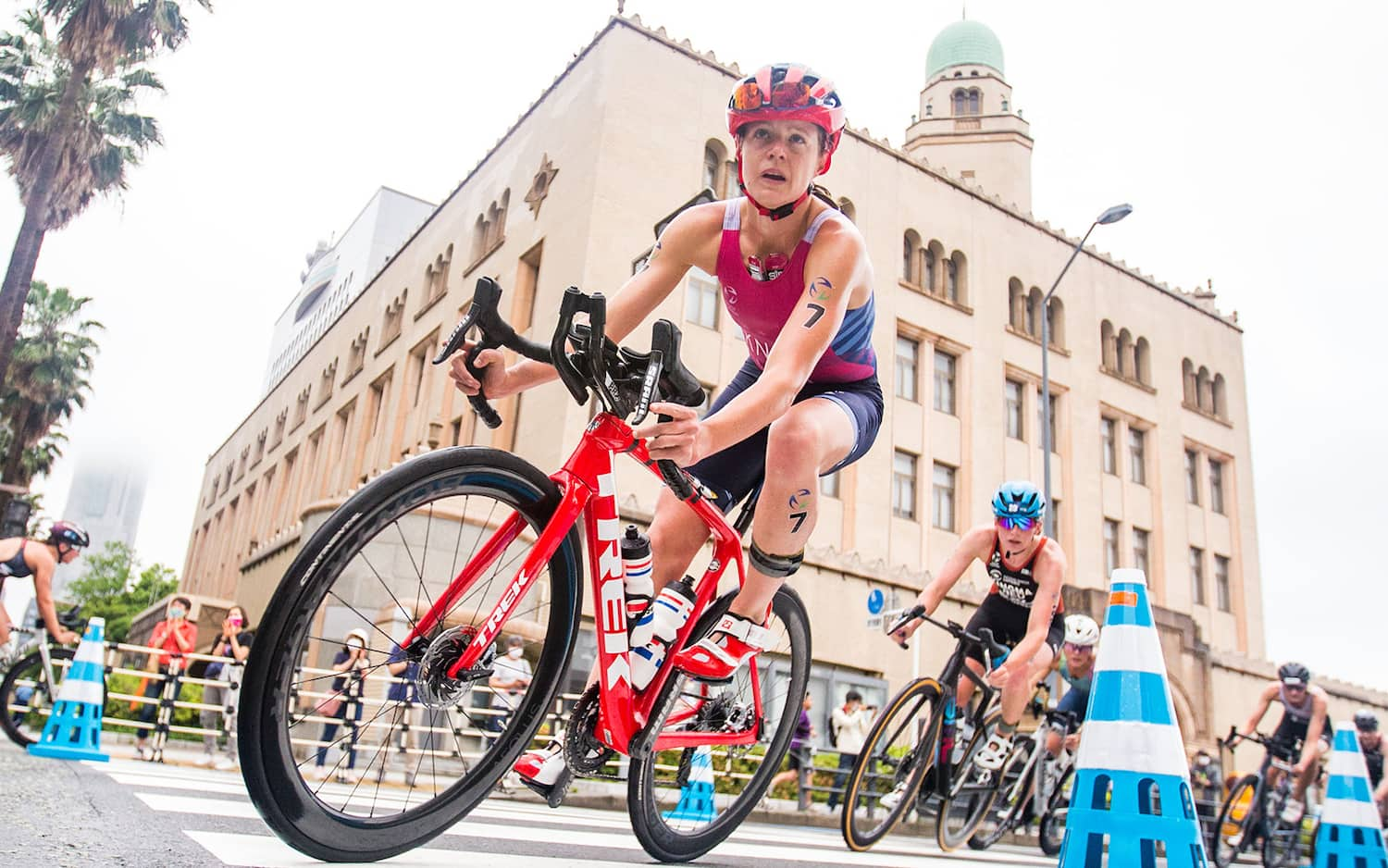 COLORADO SPRINGS, Colo.— Led by U.S. Elite Triathlon National team members Taylor Knibb (Washington D.C.), Taylor Spivey (Redondo Beach, Calif.) and Matt McElroy (Huntington Beach, Calif.), 10 U.S. elite women and men triathletes will race for world titles this Friday and Saturday, Nov. 25-26 at the World Triathlon Championship Finals Abu Dhabi, bringing to a close a long whirlwind World Triathlon Championship Series season that started over a year ago.

In addition to the WTCS finale in Abu Dhabi, the best young, up-and-coming U.S. talent will race for world titles in the U23 World Championship.

U.S. elite paratriathletes will also race for world titles at the World Triathlon Para World Championships.

Tune In
All the Elite races, U23 and Age-Group races will be streamed live on TriathlonLIVE, and the Para Triathlon World Championships will have extended highlights packages also available on TriathlonLIVE.

The elite women will compete on Friday, Nov. 25 with athletes lining up for a 4:06 a.m. EST (1:06 p.m. Abu Dhabi local time) start. The men will follow on Saturday at 6:06 a.m. EST (3:06 p.m. local time).

The U23 women's race is set to take place on Thursday, Nov. 24 at 10 p.m. EST (Friday, Nov. 25, 7:30 a.m. local time), with the men to follow at 1:15 a.m. EST (10:15 a.m. local time).

2022 World Triathlon Championship Series Finals Abu Dhabi
The World Triathlon Championships is decided by taking an athlete's best four results in the 2022 World Triathlon Championship Series season, plus the results of the Championship Finals in Abu Dhabi.

Leading the charge for the U.S. is Knibb, who enters Abu Dhabi ranked fifth in the Series rankings, just 179 points from the Series podium. She won last year's Championship Finals Edmonton and finished second in the 2021 Series.

The 2022 IRONMAN 70.3 world champion, Knibb has two podium finishes in the past two WTCS races – silver in Bermuda earlier this month and bronze in Cagliari in October. With a podium finish on Friday, Knibb will be in contention for an overall Series top-three finish.

Spivey is also in close range to land on the overall Series podium. A consistent performer, Spivey has three fourth-place finishes during the 2022 season and she comes to Abu Dhabi seventh in the overall standings, 262 points behind third place.

The other two U.S. women in the top-15 in the Series are Kirsten Kasper (North Andover, Mass.) and Summer Rappaport (Thornton, Colo.). Both women started their journey in Hamburg last fall, where Rappaport earned the first WTCS podium of this Series for the U.S. with the bronze, while Kasper placed seventh. With three top-10 finishes, including her season-best of sixth place in Cagliari, Kasper is currently 12th in the Series with potential to squeeze into the top-10 after this weekend. Rappaport is 14th in the Series, and has consistently led in the water this season, so look for her to be with the leaders early in the race.

Rounding out the U.S. women's roster is Erika Ackerlund (Helena, Mont.). A first-time member of the U.S. Elite Triathlon National Team, Ackerlund has flashed success in her inaugural full WTCS season. She has finished within the top-20 in all of her appearances except for one, and earned a season-high 10th place finish in Hamburg last year.

On the men's side, McElroy sits as the top U.S. man on the roster due to his major showings on the World Triathlon stage over the last four months. Returning this season from injury, McElroy has earned three consecutive World Triathlon Cup medals, including a victory in Tongyeong. He also most recently finished within the top-20 in WTCS Bermuda, placing 16th, which catapulted him nine spots in the overall rankings.

Kevin McDowell (Geneva, Ill.), Seth Rider (Germantown, Tenn.) and Chase McQueen (Columbus, Ind.) will also line up on Saturday. A Tokyo 2020 silver medalist as a member of the U.S. Mixed Relay team, McDowell has had two 10th-place finishes in Yokohama and Cagliari, which has been the top men's result for the U.S. In the 2022 season.

Fellow Tokyo 2020 Mixed Relay silver medalist Morgan Pearson (New Vernon, N.J.) is set to make his 2022 WTCS season debut on Saturday. He reentered the racing scene earlier this month after an absence due to injury in the Vina del Mar World Cup.

The full start lists for the elite triathlon races can be found here.

2022 World Triathlon U23 World Championship
Before the quest for the World Crown takes place for the elite triathletes, the U23 World Championship is set to occur on Friday, Nov. 25.

Eight athletes from the U.S. will compete, looking to follow in the footsteps of Knibb, who won the U23 world championship in 2018 and fellow U.S. Elite Triathlon National Team member Tamara Gorman who won the U23 world championship in 2017.

Madisen Lavin (Vermillion, S.D.) leads the U.S. women. She has been dueling on the World Triathlon scene this year, competing mostly in Americas and World Triathlon Cups, with her top result coming from the Americas Cup in Punta Cuna where she placed fifth.

Lydia Russell (Bryn Mawr, Pa.), Liberty Ricca (Colorado Springs, Colo.) and Faith Dasso (New Braunfels, Texas) will also race for the women. Both Ricca and Dasso are members of the Arizona State University women's collegiate triathlon team, which just secured its sixth straight national title.

On the men's side, Davis Bove (Franklin, Tenn.), Nicholas Holmes (Glendale, Wis.), John Reed (Virginia Beach, Va.) and Drew Shellenberger (Indianapolis, Ind.) line the stage. Bove is the former 2019 Junior U.S. National Champion and won the Americas Cup in Long Beach this year. He, along with Shellenberger are members of Project Podium, while Holmes is the 2021 Junior/U23 Pan American Champion.

Full start lists for the U23 World Championship can be found here.