Team USA Competes in Duathlon at the 2022 Birmingham World Games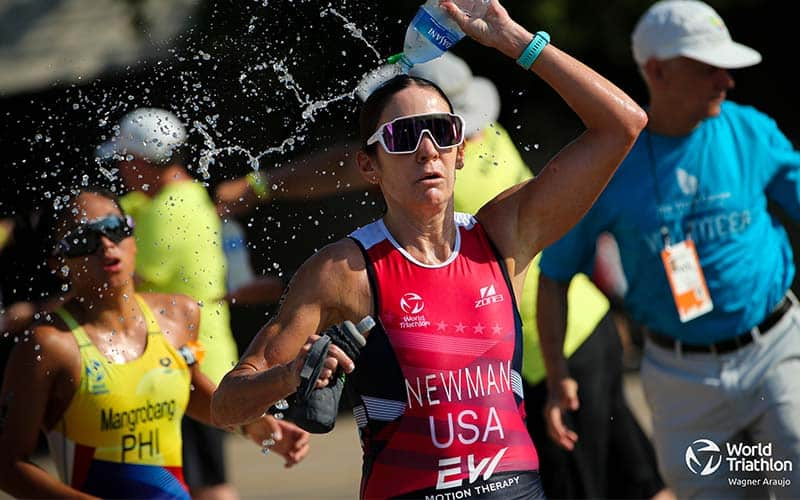 BIRMINGHAM, Ala. — Four age-group athletes, Kari Giles (Austell, Ga.), Deanna Newman (Mountain Brook, Ala.), Albert Harrison (Moscow, Idaho) and Alex Arman (Boulder, Colo.) represented the United States in Duathlon at the 2022 World Games in Birmingham, Alabama on Saturday and Sunday.

The World Games, held every four years, primarily showcases sports and disciplines not featured in the Olympic and Paralympic Games. This year marked the World Games' 40th anniversary and was the first edition of the event to be hosted in the United States since the inaugural World Games in Santa Clara, California, in 1981.

Around 3,600 athletes represented over 100 countries during the 10-day international competition.

On Saturday, July 16, the individual events took place, with athletes taking on a standard-distance Duathlon format, featuring a 10-kilometer run, 40-kilometer bike and 5-kilometer run course.

The women's event had an unusual overall result as 12 athletes were disqualified for cutting the bike course, which included USA's Newman. And in the men's race, Harrison finished 20th in the field with a time of one hour, 57 minutes and 25 seconds and Arman placed 25th.

The Mixed Relay event took place on Sunday, July 17, the last day of competition for the World Games. A total of 13 teams lined up for the relay which consisted of a 2K run, 6K bike, 1K final run before tagging off to a teammate in a man-woman-man-woman order.

Going into the weekend, Giles was ranked 18th in the World Triathlon Duathlon rankings after placing sixth at the 2021 World Triathlon Powerman Long Distance Duathlon Championships last September. She also finished in the top five at the 2021 USA Triathlon Duathlon National Championships.

Newman was the 2021 USA Duathlon National Champion runner up, finishing second overall last year. She also was an honorable mention awardee for the 2021 USA Triathlon Women's Masters Age Group Triathlete of the Year.

Harrison won the world title in his age group for both the sprint and Olympic distance at the 2017 Penticton ITU Duathlon World Championships. While Arman, won his third national championship at the 2022 USA Triathlon Multisport National Championships Festival. He also won titles at the 2021 and 2018 Duathlon National Championships.

The World Games is led by the International World Games Association (IWGA), a non-profit organization that is composed of 37 International Sports Federations and recognized by The International Olympic Committee (IOC).
2022 Birmingham World Games
10K run, 40K bike, 5K run – Complete Results

Elite Women Podium
1. Maurine Ricour (BEL), 2:01:38
2. Ai Ueda (JPN), 2:01:58
3. Joselyn Daniely Brea Abreau (VEN), 2:02:42

Women U.S. Results
Deanna Newman (Mountain Brook, Ala.), DSQ
Kari Giles (Austell, Ga.), LAP

Elite Men Podium
1. Maxime Hueber-Moosbrugger (FRA), 1:47:57
2. Benjamin Choquert (FRA), 1:48:20
3. Victor Emmanuel Zambrano Gonzalez (MEX), 1:48:56

Men U.S. Results
20. Albert Harrison (Moscow, Idaho), 1:57:25
25. Alex Arman (Boulder, Colo.), 2:05:59

2022 Birmingham World Games Mixed Relay
2K run, 6K bike, 1K run – Complete Results

Mixed Relay Podium
1. Team I France
2. Team I Belgium
3. Team II France

U.S. Finish
Team United States, DSQ