News
USA Triathlon
Youth and Junior
USA Triathlon Launches New USA Kids Tri Initiative to Grow Youth Participation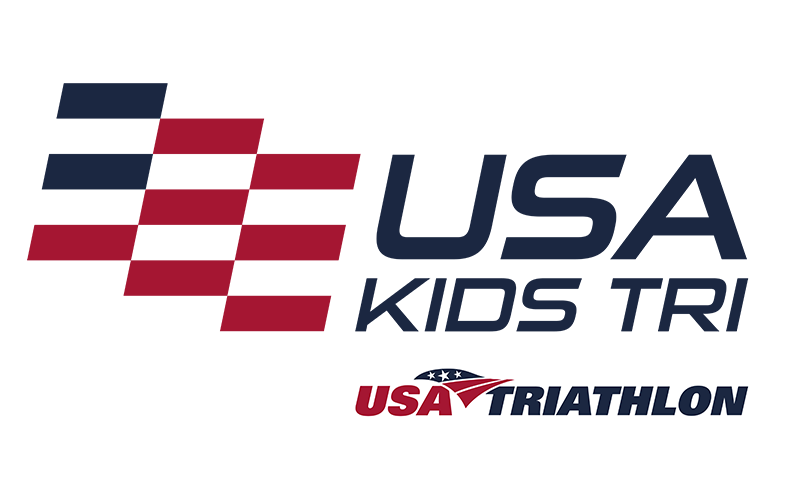 COLORADO SPRINGS, Colo. — USA Triathlon today announced its USA Kids Tri initiative, a financial commitment to supporting grassroots programming to grow youth triathlon and multisport by introducing the sport and its lifelong health benefits to a wide range of kids in schools and communities in select markets across the United States.

Supported by the USA Triathlon Foundation, USA Kids Tri is the next step in the organization's continued efforts to work alongside local events, race directors, coaches and clubs across the country that are increasing triathlon and multisport opportunities and access for current and prospective youth athletes.

"Every child should have the opportunity to be active and experience the joys of multisport. Our USA Kids Tri program is another opportunity to support our multisport community leaders and partner with local schools and community centers to introduce the sport and all its virtues to youth athletes across the U.S.," said Victoria Brumfield, USA Triathlon Interim CEO. "Building community is a vital part of turning any activity into a passion for kids and the USA Kids Tri program is designed to help strengthen this by connecting kids with dedicated race directors, coaches, club members and volunteers who will help lead the program. We can't wait to get to work with our community and grow the sport."

USA Triathlon is first launching a USA Kids Tri program in the Pennsylvania/New Jersey region and intends to add new markets throughout 2023 and scale into 2024 and beyond. Each USA Kids Tri program will incorporate a different model, including involvement with local schools, summer camps, community centers, USA Triathlon Certified Coaches and Clubs and USA Triathlon Sanctioned races.

The Pennsylvania/New Jersey program was made possible through donations from the Leff Family Foundation and Dottie and John Cassimatis, and their philanthropy will provide three years of support for coaches, school outreach, training programs and transportation to races, as well as offset entry fees.

USA Kids Tri is comprised of four core elements: Introduce multisport in an established setting and format, elevate community connections to provide best-in-class resources, bolster existing race formats with proven records of success, and enable kids from low-to-moderate income households to engage with the sport in a way that works for them and their families.

All USA Kids Tri programs will include educational resources, structured time for kids to connect with youth-centric coaches and clubs for free after-school programs or other practice opportunities, and the chance to compete at a local youth race where all participating kids will receive a free USA Triathlon Youth Annual Membership.

"Creating more consistent opportunities for kids to engage in triathlon and multisport by practicing and participating with their friends will lead to the fun-filled unforgettable moments that stay with them for a lifetime," said Emma O'Brien, USA Triathlon youth program coordinator. "When the activity becomes intertwined with their routines, friends and interests, it becomes a healthy passion. The USA Kids Tri program will introduce the sport in a fun, non-competitive fashion for athletes from all backgrounds."

The tenets of USA Kids Tri include learning, developing skills, competing and building community, and the multisport fundamentals of health and wellness education built around the American Development Model (ADM). ADM is a concerted effort between the United States Olympic & Paralympic Committee and its sport National Governing Bodies to apply long-term athlete development principles in a way that creates early positive experiences for youth athletes across all sports by promoting sustained sport participation.

Community members and multisport leaders who are interested in supporting the USA Kids Tri program can support the program by making a donation to the USA Triathlon Foundation.

Race directors, coaches, club leaders, athletes and brands who want to get involved with USA Kids Tri programming by starting, supporting or sponsoring youth programs and initiatives in their respective communities are encouraged to reach out to the USA Triathlon Foundation at info@usatriathlonfoundation.org or go to usakidstri.org to learn more.

Commitment to Youth

USA Triathlon's continued efforts to grow multisport participation and opportunities for youth athletes in 2022 and beyond also include the following:
The annual Splash & Dash Youth Series in the 2022 race season included more than 50 events and starting in 2023 all USA Triathlon State Championships will be required to host a Splash & Dash Youth Series event. The series, launched in 2012, introduces youth athletes between the ages of 7 and 15 to the multisport lifestyle through the unique discipline of aquathlon (swim-run). With a focus on participation and fun, rather than competition, many of the events are not timed. USA Triathlon in 2023 will host free Splash & Dash events at the Legacy Triathlon (July 15-16, Long Beach, Calif.) and USA Triathlon Nationals (Aug 4-6, Milwaukee, Wis.).
USA Triathlon Nationals is the new multiple-day triathlon event starting in 2023 and will be the largest annual amateur triathlon event in the United States. The event combines the longstanding Age Group National Championships, which includes the Sprint- and Olympic-Distance Nationals, and Zone3 Youth & Junior Nationals into one combined event. Zone3 Youth & Junior Nationals brings together youth triathletes ages 7-19 for participation-based youth racing and junior draft-legal racing. Qualification is not required to participate in the youth age group races, which are open to athletes ages 7-18 (previously limited to ages 7-15). Youth & Junior Nationals also includes paratriathlon divisions and a dedicated racing category for athletes with an intellectual impairment.
USA Triathlon invested more than $100,000 through its Return to Racing Youth Stimulus Package in the form of free youth event and clinic sanctioning, registration for youth clubs and youth memberships, as well as advertising
Each USA Triathlon State Championships event also includes the High School State Championships, offering high school aged triathletes and high school triathlon clubs the opportunity to race together at a local USA Triathlon Sanctioned race. In addition, USA Triathlon in 2023 will support the development and launch of new high school and collegiate triathlon club programming.
In 2023, USA Triathlon will print a bi-annual youth magazine starting in the spring that will be sent to all 7-12 year-old USA Triathlon annual members. The magazine will include stories, resources and games designed specifically for young multisport athletes.
USA Triathlon has also unveiled the first of its Super TriKids, a group of characters designed to teach kids the value of building healthy habits, following their dreams, having fun, and supporting each other, among other life skills. The Super TriKids will play a prominent role in digital and print communications with youth athletes and be a part of youth events in 2023. Learn more at usatriathlon.org/superkids.
USA Triathlon will continue its annual "You Buy, We Give" youth membership campaign throughout May and June. For every USA Triathlon adult annual membership extended, renewed or purchased during the campaign, USA Triathlon donates a youth membership back to the multisport community to encourage participation among kids and help offset costs for industry practitioners.
About the USA Triathlon Foundation

The USA Triathlon Foundation is a 501(c)(3) non-profit organization and the charitable arm of USA Triathlon. With its mission to transform lives through sport by providing opportunities to swim, bike and run, the Foundation serves to generate a greater impact on the multisport community through charitable giveback and grants that advance the Foundation's three pillars: (1) Encourage youth participation; (2) Inspire adaptive athletes; and (3) Ignite Olympic/Paralympic dreams. Since the Foundation was established in 2014, it has impacted the lives of thousands by providing grants to organizations and individuals in pursuit of its mission and pillars to create a healthier United States through triathlon. To learn more about the Foundation and get involved, please visit usatriathlonfoundation.org.