News
USA Triathlon
Youth and Junior
USA Triathlon Continues Annual 'You Buy, We Give' Youth Membership Campaign Through June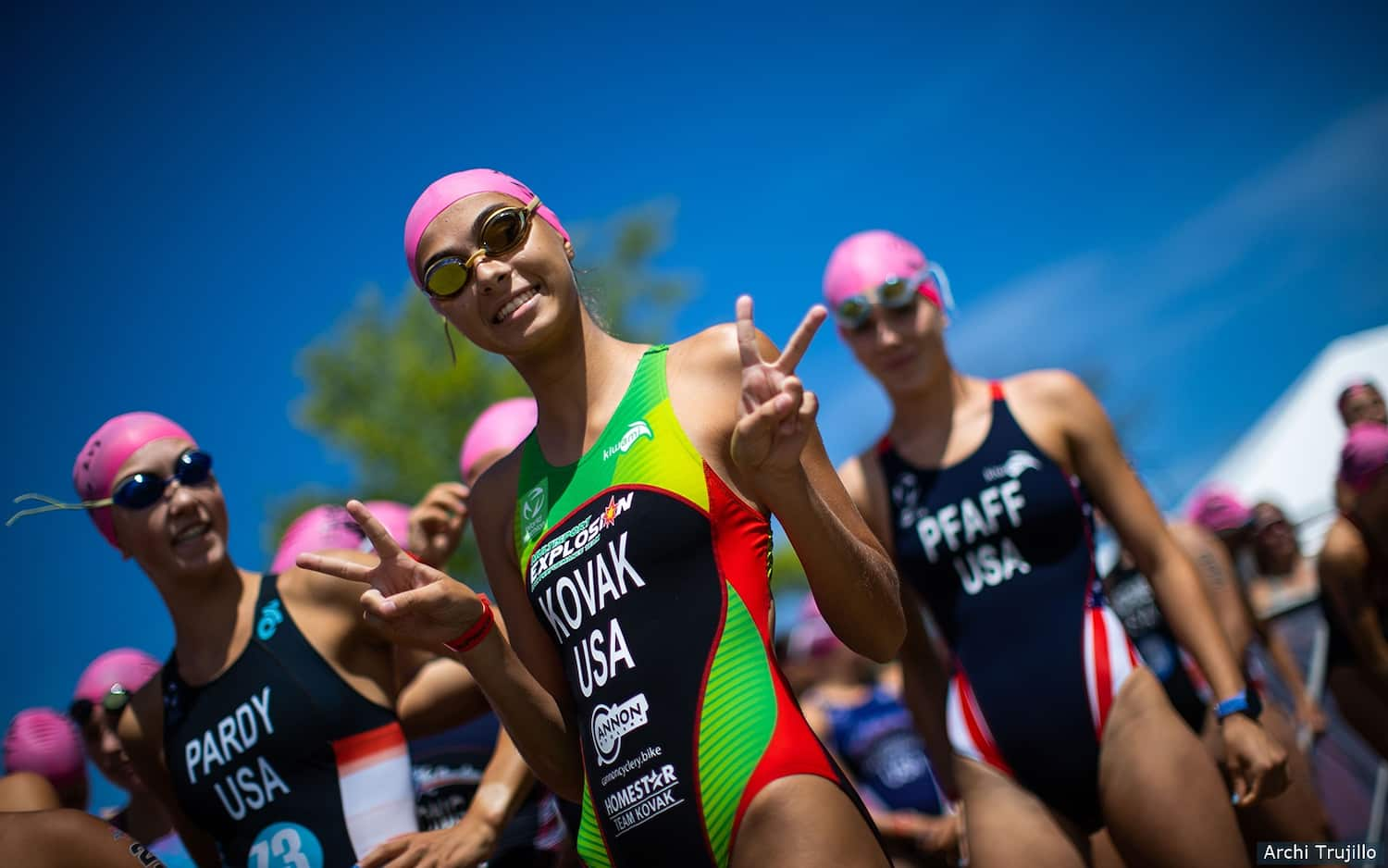 COLORADO SPRINGS, Colo. — In its continued effort to increase opportunities and access for current and prospective youth athletes across the multisport community, USA Triathlon today announced the return of the annual "You Buy, We Give" youth membership campaign running through the end of June. USA Triathlon will match every USA Triathlon adult annual membership extended, renewed or purchased in May and June by donating one youth membership back to the multisport community to encourage participation among kids and help offset costs for industry practitioners.
The "You Buy, We Give" promotion is just one element of USA Triathlon's ongoing initiatives to support youth participation. As part of its $100,000 investment in the community through its 2023 Youth Stimulus Package, USA Triathlon is offering free youth event sanctioning, free youth and junior clinic sanctioning, free registration for youth clubs and expansion of the Youth Scholarship Program.
"Through our 'You Buy, We Give' campaign, members of the USA Triathlon community can directly impact growing the future of our sport," said Victoria Brumfield, USA Triathlon CEO. "We've seen firsthand the positive impact the sport of triathlon and being active has on children. Providing youth memberships gives kids the opportunity to experience the joys and fun of racing triathlon and practicing, swim, bike and run with their friends. Together, we can work with the wonderful multisport community to help grow the sport and support the future of our sport."
Current USA Triathlon annual members who are not up for renewal in May or June can still be a part of the initiative by extending their membership by 12 months. The "You Buy, We Give" promotion will be in effect through June 30.
In addition, anyone can give a standalone youth membership by making a tax-deductible donation to the USA Triathlon Foundation. Each $10 donation will provide one youth membership to a deserving child. The standalone Youth Scholarship program is an ongoing initiative that will continue beyond the May and June promotion. All youth memberships donated via the Foundation will go to participants involved with USA Triathlon's USA Kids Tri programs across the country.
Supported by the USA Triathlon Foundation, USA Kids Tri is a financial commitment to supporting grassroots programming to grow youth triathlon and multisport by introducing the sport and its lifelong health benefits to a wide range of kids in schools and communities in select markets across the United States.
So far, USA Triathlon has launched USA Kids Tri Programs in New Jersey, Pennsylvania and Dallas, and will soon release additional USA Kids Tri markets for 2023. All USA Kids Tri programs will include educational resources, structured time for kids to connect with youth-centric coaches and clubs for free after-school programs or other practice opportunities, and the chance to compete at a local youth race where all participating kids will receive a free USA Triathlon youth annual membership.
USA Triathlon will also work with its youth-focused coaches, race directors, clubs and volunteers to distribute scholarship information to local community groups and prospective youth in diverse communities. For more information about how to be considered for a youth membership donation, parents and guardians may email youth@usatriathlon.org. All donations will be needs-based.
USA Triathlon's continued efforts to grow multisport participation and opportunities for youth athletes in 2023 and beyond also include the following:
The annual Splash & Dash Youth Series includes more than 50 events across the country. The series, launched in 2012, introduces youth athletes between the ages of 7 and 15 to the multisport lifestyle through the unique discipline of aquathlon (swim-run). With a focus on participation and fun, rather than competition, many of the events are not timed. USA Triathlon will host free Splash & Dash events at the Legacy Triathlon (July 15-16, Long Beach, Calif.) and USA Triathlon Nationals (Aug 4-6, Milwaukee, Wis.).
USA Triathlon Nationals combines the longstanding Age Group National Championships, which includes the Sprint- and Olympic-Distance Nationals, and Zone3 Youth & Junior Nationals into one combined event. Zone3 Youth & Junior Nationals brings together youth triathletes ages 7-19 for participation-based youth racing and junior draft-legal racing. Qualification is not required to participate in the youth age group races, which are open to athletes ages 7-18 (previously limited to ages 7-15). Youth & Junior Nationals also includes paratriathlon divisions and a dedicated racing category for athletes with an
Each USA Triathlon State Championships event also includes Splash & Dash events and the High School State Championships, offering high school aged triathletes and high school triathlon clubs the opportunity to race together at a local USA Triathlon Sanctioned race. In addition, USA Triathlon in 2023 will support the development and launch of new high school and collegiate triathlon club programming.
USA Triathlon will print a bi-annual youth magazine, with the first issue coming out this spring, that will be sent to all 7-12 year-old USA Triathlon annual members. The magazine will include stories, resources and games designed specifically for young multisport athletes.
USA Triathlon is proud to serve as the National Governing Body for triathlon, as well as duathlon, aquathlon, aquabike, winter triathlon, off-road triathlon, paratriathlon, and indoor and virtual multisport events in the United States. Founded in 1982, USA Triathlon sanctions more than 4,000 races and connects with more than 400,000 members each year, making it the largest multisport organization in the world. In addition to its work at the grassroots level with athletes, coaches, and race directors — as well as the USA Triathlon Foundation — USA Triathlon provides leadership and support to elite athletes competing at international events, including World Triathlon Championships, Pan American Games and the Olympic and Paralympic Games. USA Triathlon is a proud member of World Triathlon and the United States Olympic & Paralympic Committee (USOPC).