USA Triathlon Weekend Notebook: Norway Welcomes Elite Triathlon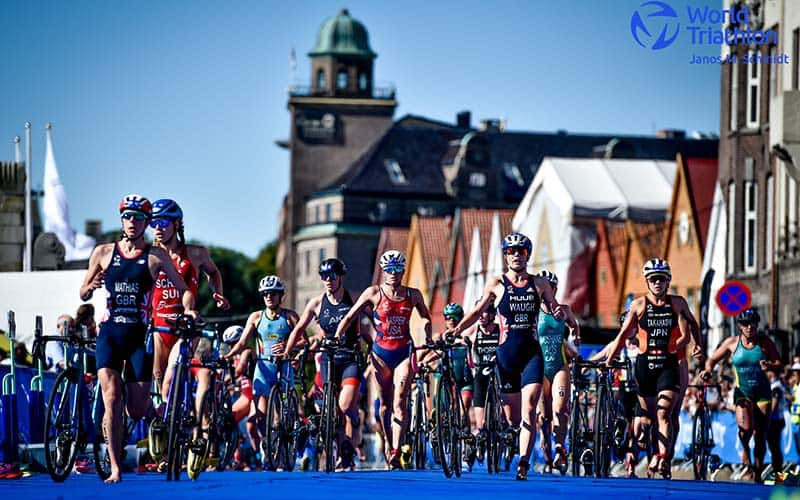 2022 World Triathlon Cup Bergen
Bergen, Norway
While the World Cup circuit has always been known as the "JV" triathlon tour to the "Varsity" World Triathlon Series in the World Triathlon world, it has been the stage to welcome up and coming and experienced elite triathletes to amazing places in the world. This circuit has introduced triathlon to many new cities and countries around the globe and this weekend was no different.
It's hard to believe, but despite the huge success of the Norwegian triathlon team over the past couple of years, Norway itself had not played host to a World Triathlon Cup event.
This Sunday, Bergen, Norway welcomed the elite triathlon crowd for the first-ever Norwegian World Cup.
This race was stacked!
Bergen is the hometown for the Tokyo 2020 Olympic Gold Medallist and 2021 World Champion Kristian Blummenfelt, so a lot of top talent showed up looking to take him on.
The women's race was first. The course in Bergen was a sprint-distance, that really featured a lot of technical aspects especially on the bike, which included a nice hill and winding downhill descent on each lap.
From the U.S. Kirsten Kasper entered the event assigned the number one on the start list.
She had a solid and strong performance, making her way into the leading bike pack and then staying consistent throughout her run. She finished 10th overall with a time of 1:03:25. She was the only U.S. woman to finish.
In the men's race, the crowd was electric and lined the barricades throughout the course. The swim was choppy, but created a lead group of 13 that got out onto the bike together. Seth Rider of the U.S. found him self in that group after coming out fourth in the water.
Rider remained among the leaders, pushing the pace. Out onto the run he held off and was able to capture a 6th-place finish, clocking a time of 56:02.
The podium fight kept the crowd on their toes as two Norwegians captured spots. While it looked like the hometown hero, Blummenfelt, was going to snag the home soil win, Frenchman Dorian Coninx out sprinted him on the blue carpet to seize the win. Blummenfelt took the silver, followed by Norway's Vetle Bergsvik Thorn.
Another impressive U.S. performance came from Matt McElroy. He raced in his first World Cup event of the season and took 11th place. He clocked the fastest 5K run split in the field at 14:35... DANG!!!
The action continues next weekend with a Para Cup in Alhandra, Portugal and then a World Cup in Valencia, Spain! See you next week!