USA Triathlon Weekend Notebook Triathletes Turned Marathoners and Recovering Day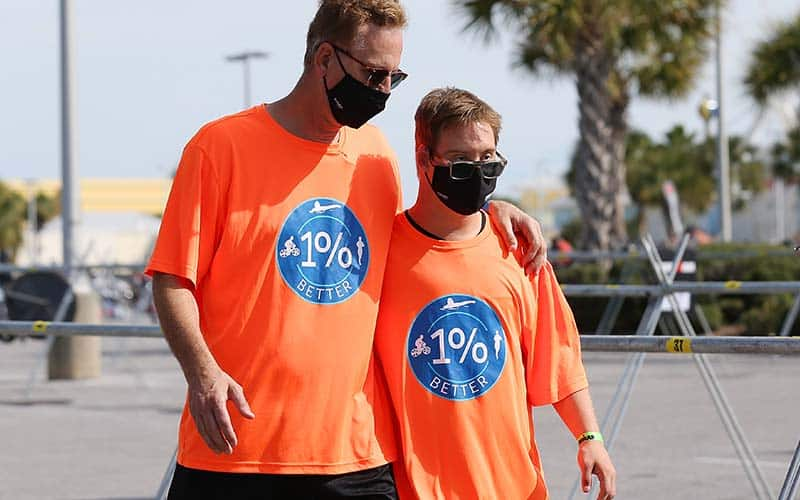 2021 Boston Marathon
Marathon Monday continued as Tthe 125th Boston Marathon took place on Monday, October 11 after almost a two- and half-year break due to COVID-19. Typically held in the spring, the last in-person race was in April 2019.
Thousands of runners flooded Massachusetts, however fewer runners were invited to participate this year, with the race limited to qualifiers who were 7 minutes, 47 seconds or faster than the qualifying time for their age group and gender. In total, 14,609 of the 23,824 applications qualified.

However, this year also added another virtual component, so while up to 20,000 runners were allowed to participate in person this year, there was nearly 70,000 virtual participants.
Leaving the swim and bike behind, many triathletes toed the start line on Monday to showcase their 26.2 mile-strength.

One of which was Chris Nikic (Maitland, Fla.), who is the first athlete in the U.S. to complete an IRONMAN race. Running his first standalone marathon, he finished with a time of 6 hours, 1 minute and 22 seconds.
Also among the crowd was 2008 U.S. Olympian Jarrod Shoemaker (Clermont, Fla.), who finished in a time of 2 hours, 41 minutes and 19 seconds.
National Athlete Recovery Day
Athletes across the country celebrated a unified day of rest on Monday, October 11 in honor of National Athlete Recovery Day.

Recovery and proper rest is just as important as the toughest of training sessions, so on this day, USA Triathlon intentionally asks our athletes to put their feet up, take off the swim cap and put the bike trainer away to allow their body and mind to recharge.

How did you celebrate National #AthleteRecoveryDay?