Five Questions with NCAA Triathlon Head Coach David Winton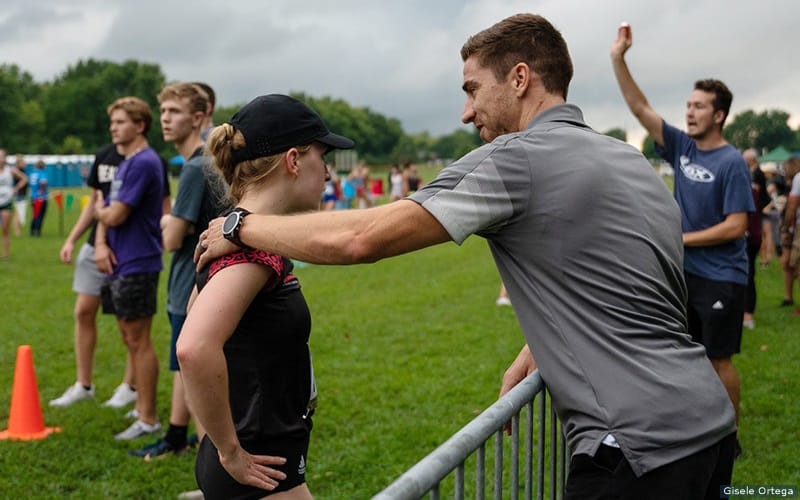 David Winton is entering his second season at the helm of Drury University's triathlon team. Prior to Drury, he served as an assistant at the University of San Francisco, and he's also coached at the club and high school levels. A strong athlete himself, he competed at the 2016 Ironman World Championship and the 2016 70.3 World Championship and spent three years on Ohio State University's club collegiate team. USA Triathlon Director of Education Earl Walton met David during a webinar about Strength Training for NCAA Triathletes and wanted to learn more about his background.
Walton's presentation on optimizing strength training for triathletes.
How did you get started
coaching?
What draws me to coaching is the ability to make a positive impact on someone's life. I began my coaching career as a strength and conditioning coach. I had an athlete with the goal of completing a triathlon. I didn't know much about triathlons or how to train her for one, so I figured the best way to learn was to sign up for a race myself. I registered for Ironman 70.3 Poconos Mountains with less than 90 days to train. It was a crash course in triathlon, but I survived. I suffered a lot and made some incredible mistakes – like eating 10 servings of pasta the night before the race, which lead to bloating and cramps. While it was a major challenge, the experience was very inspirational, and I instantly was hooked! It was at this moment I decided to merge my background as a strength coach with endurance sport.
What drew you to the NCAA coaching
role?
The primary reason I coach is to help others realize their true potential. There is nothing more fulfilling than helping someone achieve a goal they never thought possible. The reason I was drawn to the NCAA is because collegiate athletes are at a pivotable time in their lives. The right coach can positively alter the trajectory of a young person. In the NCAA, we spend up to 20 hours per week with our student-athletes, which allows us to make a tremendous impact.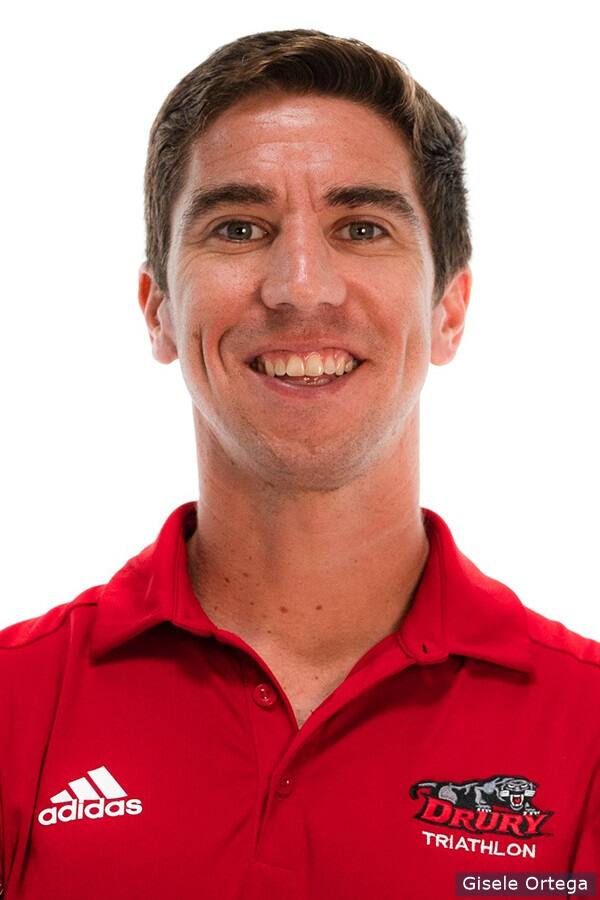 What are some of the new skills you've developed as an NCAA
coach?
Building team culture and empathy are the most important skills I have developed as an NCAA coach. We are experiencing unprecedented levels of mental health issues today. Student-athletes are reporting feelings of anxiety, being overwhelmed, sadness, depression, pressure to be perfect, and loneliness. Ironically, we see this despite being more connected and having more mental health resources than ever. This issue affects EVERYONE, but female student-athletes are especially vulnerable. Humans are experts at concealing the true nature of themselves and pretending that everything is fine when, deep down, they're hurting. By creating a supportive culture and being an understanding coach, I strive to help student-athletes deal with these challenges. Once they have solved the mental health piece, they can thrive as athletes.
What are your priorities for the team as they come back to school this
fall?
Most of our priorities early in the season have nothing to do with sport and everything to do with relationship-building. We have five new student-athletes this year, so my priority is to integrate them into our team culture as quickly as we can. My biggest goal for our newcomers is to develop trust, which serves as a foundation of our coach-athlete relationship.
Are you willing to share some team goals for the 2022/2023
season?
While the ultimate goal is to win a national championship, our primary goal is to improve year over year. Drury Triathlon is a sisterhood of growth-minded women who empower each other to become the best versions of themselves. We recognize the human being behind every student-athlete and strive to create a supportive and judgment-free environment in which all members may express their authentic self and realize their true purpose in life. Together, we are building the foundation that provides the steppingstone for future generations of Lady Panthers to flourish.
Earl Walton is USA Triathlon's Director of Education.