Health and Wellness
Training Tips
Advanced
Intermediate
Beginner
Katie Zaferes' Recovery Advice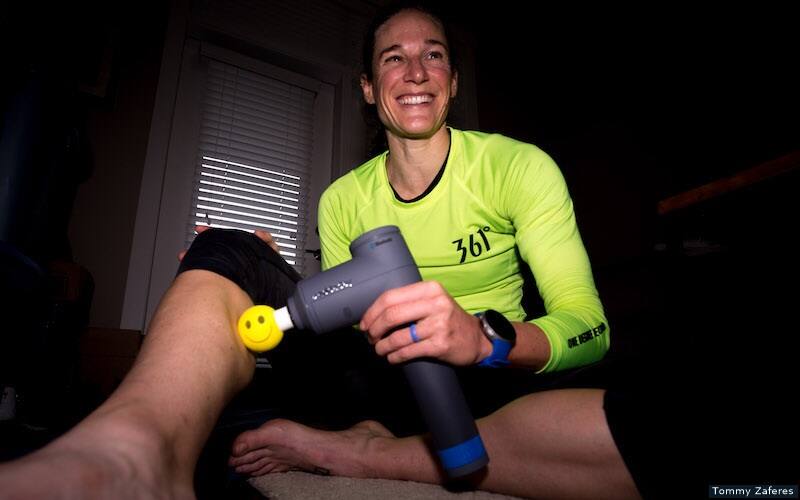 As a professional athlete, one of the common misconceptions about my training regimen is the speed at which I do my easy training. Quite a few times when I ask to train with other people, I get the response "I run/ride too slow for you". The truth is that I am actually more concerned that people are going to go too hard for my pace, not too easy.
In triathlon we are juggling three different sports with different critical sessions.To make sure those focus sessions are executed it's really important to take the easy days easy.Easy meaning – a conversational pace, taking in your surroundings, relaxed breathing and low heart rate. Sometimes for me this means taking walk breaks during my run or doing a ride on the bike paths, maybe even just to get coffee. It's moving the body but without too much extra exertion.
Often this means taking ego out of training with others. There are some days where I will tell my teammates "to go on without me" if just trying to be in their company is challenging. Other days I start alone, knowing that I'm going to need to go my pace for the day. I find the right people to train with that are in line with whatever type of training day I am looking for. I have an idea of which teammates I can run with on an easy run, and which ones I can count on for a steady run or workout. In addition, I communicate what type of run I'm planning to do so that anyone who wants to join me knows exactly what pace I intend to do, and if I'm joining someone else I'll ask them their plan. This might seem excessive, but it allows me to be proactive and make sure that the majority of the time I am doing the training plan as it is intended. A main feature of my process is confidence in my preparation, and when I know I have completed the training program as prescribed by my coach, Joel Filliol, I have no doubts on my readiness to reach my desired goals.
In swimming, Joel provides me "Katie Special" days. These days are days where my swim program says choice, and I do whatever I want in the water as long as I hit the prescribed total distance/time. The reason these swim sessions were implemented was because I was starting to have consistently average swims throughout the week. However, by making one day super recovery focused, I've been more engaged and more productive during almost all the sessions and have found that Joel hasn't had to pull the plug on me during any of the workouts.
By making sure to keep it cruisey on the easy days, I've found I'm able to be more consistent and reach the demands of the workouts. Even when it comes to recovery aids, I like to use tools that make it easy for me. Addaday is a big part of making sure my recovery sessions are indeed recovery. I use my collection of devices to make sure my body recovers well after each training day, which for me, involves using different modalities on my hamstrings to loosen them up (I like to use my BioZoom Edge, relaxing and massaging my feet, and getting out knots from between my shoulders with my Bio6, and loosening up my calves using my BioZoom).
The combination of making sure I keep it easy during the easier sessions and being proactive with recovery after my sessions has helped me be successful in maintaining consistency over the past seven years of racing and training at the highest level.
2016 U.S, Olympian and 2019 World Triathlon Series Champion