Youth and Junior
Training Tips
Moving Up: How to Prepare for a New Race Distance
It's spring, which means one thing — triathlon season is back! We're all excited to race again, and for some of us a new season can also mean longer distances if we've aged up into a new race category. Or maybe you're participating in your very first event. Sometimes going longer can be a little scary at first, but not to worry, we've got four tips for training that will help you go the distance in 2015.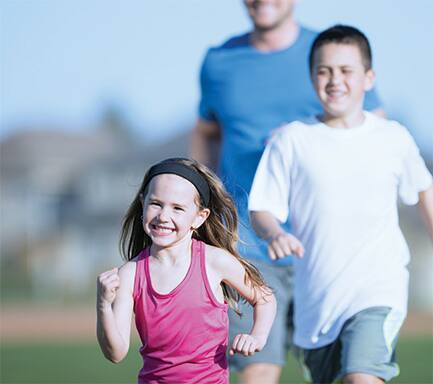 1. Master Skills First
With three times the sports, triathletes can never stop working on their technique. Sometimes aging up means moving to an open water swim or even a draft-legal bike, and these disciplines require a new set of skills that are best learned with an experienced USA Triathlon coach. No matter what, training your body to swim, bike, run and transition with good technique will make the switch to longer distances much smoother.
2. Train Your Brain
Sometimes when we face new challenges, it is easy to get discouraged when things get hard. You have to teach your brain what to do when you're having a hard time with a distance or skill. Say, "OK, brain, I know this is hard. But we've done things that were hard before, and after we worked on them awhile, they got easier. Let's keep working hard until we get this."
3. Practice Often
The best way to feel more confident about a new distance is to do it! Give yourself the opportunity to swim, bike and run your new distances so you know what each one feels like, and how to pace yourself during an event. If you live near your race site, find out if it is possible to swim, bike and run your course in advance. But remember, while it's definitely a good idea to practice your race distances, don't forget that shorter, faster workouts are still an important part of training, too.
4. Don't Wait
If you know you are aging up this season or next, start preparing now. Talk to a parent or coach about any worries you might have about a new distance, and make a plan to prepare yourself to meet the challenge.
Most importantly, believe in yourself. Do the work, and you'll go the distance!
Coach Morgan Hoffman is a USA Triathlon Level II and Youth & Junior Certified Coach, and a USA Triathlon High Performance Team Coach. She coaches the Team Playtri Lions in North Texas. You can email her at
morgan@playtri.com
.