Race
Training Tips
Health and Wellness
Intermediate
Beginner
Ready Set Race: Essential Checklist for 1-2 Days Before Your Race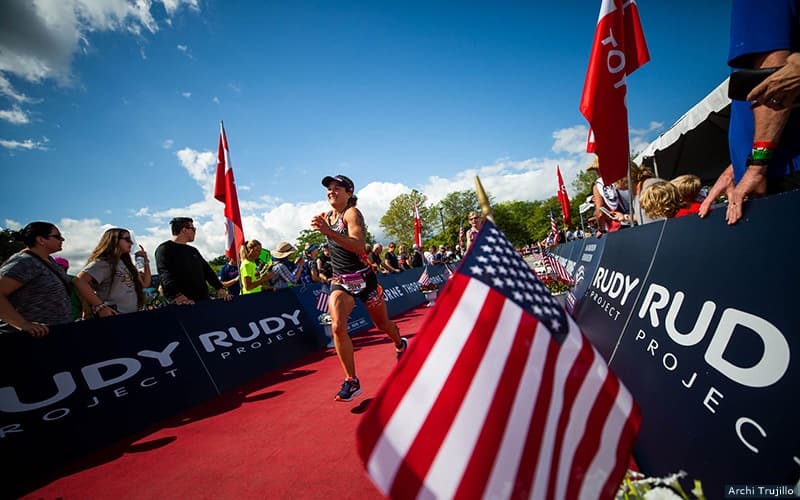 It's race week!
Here are the essentials for two days before your race.
Many races allow (or require) you to pick up your race number and packet a day or two before the race. Even if they don't require it, picking your number up in advance prevents you from worrying about it on race day. Expos for larger races are a fun way to check out new gear and meet fellow athletes! Many businesses give out free samples – take them to try later; don't try anything new before or during the race! Be sure that you are not on your feet too much leading into the race, so plan to do the expo early and make it quick!
Workouts leading into races are usually short and light in intensity. Use this extra time to stretch and use a foam roller to make sure your muscles are pliable.
Visualize your race and practice your mantras as often as possible. It's important to also consider things that might go wrong during a race. Having a plan to overcome any obstacles will help keep you calm and successful in your race.
Now is the time to get as much sleep as possible. You may be restless the night before the race, but if you are well rested in the days before you will be fine for the race.
Carbo Load (if racing longer than 90
minutes)
Eating simple carbohydrates a day or two before an endurance race can help top of your carbohydrate stores which will help keep you energized for the race. Carbo loading should be practiced prior to race day to make sure you can tolerate the extra carbohydrates. Everyone's needs are slightly different; discussing pre-race and race fueling plans with a registered dietician can be very beneficial.
A short easy workout with a few race intensity spurts are all you need to do the day before a race. If you are racing a triathlon, take your bike on a short ride to make sure all the gears and equipment are working properly. It's also good to do a short swim to test the water temperature and practice your race start and finish as well as sighting of the buoys.
Triathlons often require you to check in your bike the day before the race. When you leave your bike in the transition area, cover your saddle and bike computer with garbage bags to protect against rain or dew. Check your tire pressure and let a little bit of air out if you will be leaving your bike in the hot sun. Take your bottles and fuel with you so that you can be sure to have them ready to go for race day. Don't chance leaving them on the bike!
It's always good to have everything ready the day before so you can be sure you don't forget anything on race morning. Lay out race clothes and everything you will need (race bib, race chip, fuel, watch, triathlon gear, etc.) for race morning. Double check your race checklist to ensure you have everything you will need on race day.
Plan with Friends and
Family
Make sure your family is packed and ready for race morning and make a plan to meet your friends and family post race. You most likely will not have a phone with you, so having a designated place to meet after the race will be helpful.
Driving the course can really help you get a better feel for the elevation and will familiarize you with any turns or tricky parts.
Visualize the race as you drive the course and continue mentally preparing throughout the day.
Race excitement may make it tough to fall asleep; go to bed early and rest as much as possible — read a book, listen to music, watch TV, or anything that helps you relax and fall asleep.
Courtney discovered endurance sports later in life. After graduating college and moving to Vermont, she completed her first road race, a 5K, at the age of 22. She then ventured into longer events and completed her first marathon in 2000. She loved the discipline and challenge that endurance running provided, and she especially enjoyed the social aspect of the local running community. In 2002, she was introduced to speed work and trained with a coach; she quickly learned the importance of a structured and purposeful plan. She was able to shave over an hour off of her marathon time and achieve her first Boston qualifying time! 20 marathons later; it's safe to say she's hooked! In 2007, Courtney was introduced to the sport of triathlon by a running friend. She loved the variety of the training as well as the many intricacies involved with training and competing in triathlon. She has competed in all distances from sprint to Ironman and has enjoyed many podium finishes as well as Age Group Nationals qualifications. Running paved the way for a career in the fitness industry. Through her 17 years at the EDGE, Courtney has been a swim instructor, a personal trainer, a cycling instructor, a run coach, fitness director and club manager. As a mother of an active 5 year old, she knows what it takes to balance family, work, and training. She strongly believes that it is important to make time for yourself, so you can be your best in all other aspects of your life! Courtney will help you set realistic goals, hold you accountable while allowing flexibility, and make training and racing both fun and enjoyable!
Connect with Courtney here
.