Top S Tips for your First Triathloneven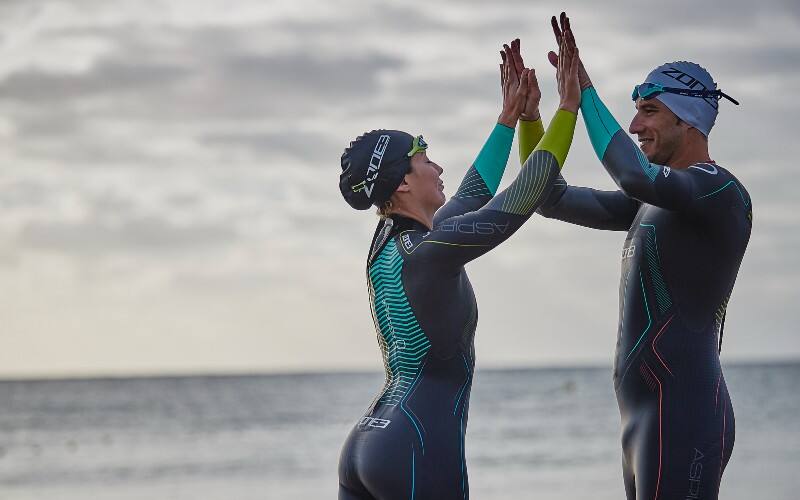 Top 7 Tips for your First Triathlon
Trying anything new for the first time can be scary, but with a bit of preparation and some know-how, you'll breeze through your first triathlon and have an awesome time. Luckily for you, ZONE3 Ambassador, Joep Staps has put together some of his top tips for your first triathlon!
1. Enjoy it!
The most important thing when it comes to triathlon is having fun. It might be all new to you and you might feel like a lot is coming your way, but don't worry, every feels that way! It's all about the experience so try not to stress about the details too much and focus on enjoying the swim, bike and run.
2. Set a realistic goal
Whether you just want to finish or you're aiming for a fast time, keeping your goal in mind will help you to focus and achieve it. If you have a setback, that's ok, it's all part of the sport and it will help give you the strength to push through and get you to that finish line with a smile.
3. Training is key
No matter what your sporting background, it's very important to get used to the three disciplines of a triathlon. Everyone has an aspect of the race that they're not as strong in, but with some decent training behind you, you'll feel comfortable enough to power through each part of the race.
4. Get used to your kit
There's a lot of triathlon kit out there and it's tough to know what to go for. You may be a strong swimmer or you may need some extra buoyancy. Whatever level you're at, you will want to make sure that your kit feels right. Fit is very personal and since everyone is different, take your time to ensure that the kit you have is right for you and is aligned with your goals and preferences. You'll also want to make sure you do some training in your kit so you know what it feels like to swim, bike and run in!
5. Bring the basics
There's a lot of kit you'll need when racing a triathlon so write a list of to make sure you don't forget any of the basics. Things like wetsuit, goggles, bike, helmet, and running shoes are essentials, but there are a lot of other things that will make your life easier on race day, like a trisuit and a race belt. Thankfully, ZONE3 has put together a checklist to help you plan!
6. Transition
The transition from swim to bike and bike to run can be confusing so take a deep breath and trust your preparation! Once you're out the water, head over to the transition zone and take off your wetsuit, goggles and swim cap. Before you even touch your bike, put on your helmet – you won't be able to leave transition without it! Then grab your shoes and make your way out of transition to hit the bike leg.
Try and scout the course beforehand so you know where the transition entrances and exits are to avoid getting caught out with the mount/dismount line as this may get you in trouble!
7. Smile
Most importantly, enjoy it and be a happy finisher. You've crossed the finish line and completed an awesome challenge. Be proud of yourself and enjoy the post-race festivities with your friends and family. Think back to all the ups and downs you've been through to get there and think about the story you'll have and all the bragging rights that you've earned!