Meet the U.S. Olympic Triathlon Team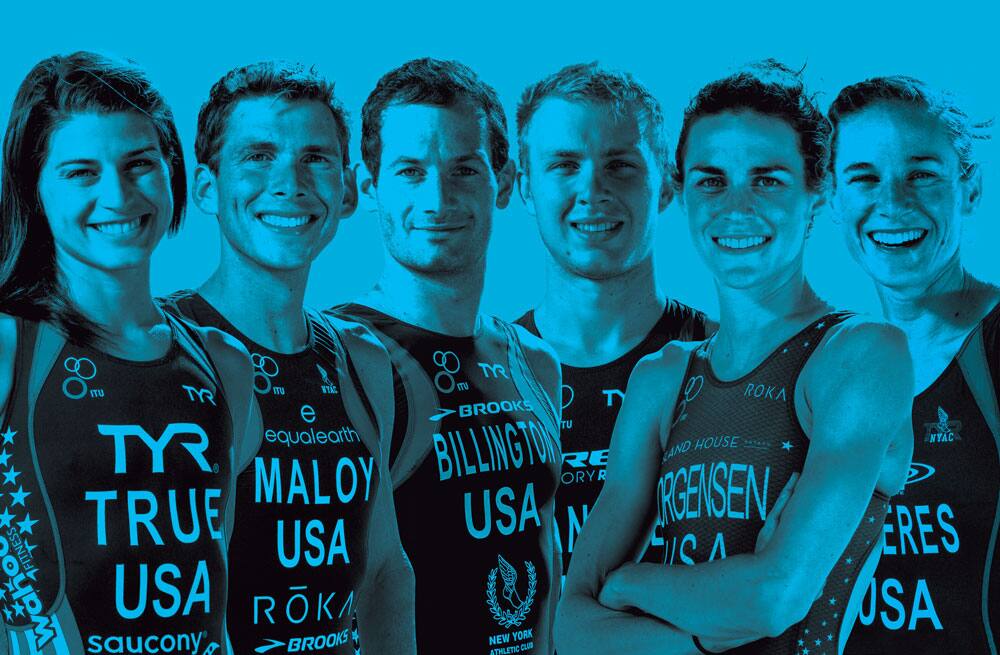 These six athletes represent the best chance ever for an American gold medalist in Olympic triathlon.
Could this be the year that Team USA finally picks up a gold medal in Olympic triathlon? Definitely, if Gwen Jorgensen has her way. The seemingly unstoppable two-time world champion with the near-flawless résumé, beaming smile and phenomenal speed is the odds-on favorite to win in Rio. But she's not alone in her quest: Nipping at her heels at the Aug. 20 race will be venerable star and Olympian Sarah True (née Groff) and relative newbie Katie Zaferes. Together, the trio has assembled the strongest Olympic squad in history.
While the men's team lacks the podium prowess of the more experienced women, they should not be discounted. If top-15 showings in recent high-level events are any indication of their marked improvement against international competition, Joe Maloy, Greg Billington and Ben Kanute each have a chance to crack into the lead pack on Aug. 18.
But the spoils won't come easily. The triathlon course, which has competitors swimming off the shores of Copacabana Beach before wrapping around the streets of local neighborhoods on the bike and the run, is notoriously tough and hilly. "As if that wasn't enough, the heat and the technical descents will make for two hours of intense competition," Billington says.
Adding to the excitement? Triathlon makes its Paralympic Games debut on Sept. 10 and 11. With medal favorites including Hailey Danisewicz, Krige Schabort and Grace Norman leading the team, Rio will showcase the best of the best in this rising sport. "We're looking at taking home a few medals," USA Paratriathlon Senior Manager Amanda Duke says. "We are fully prepared to handle the course conditions and feel strong about our training and mental preparations."