Allysa Seely Will Always Keep Fighting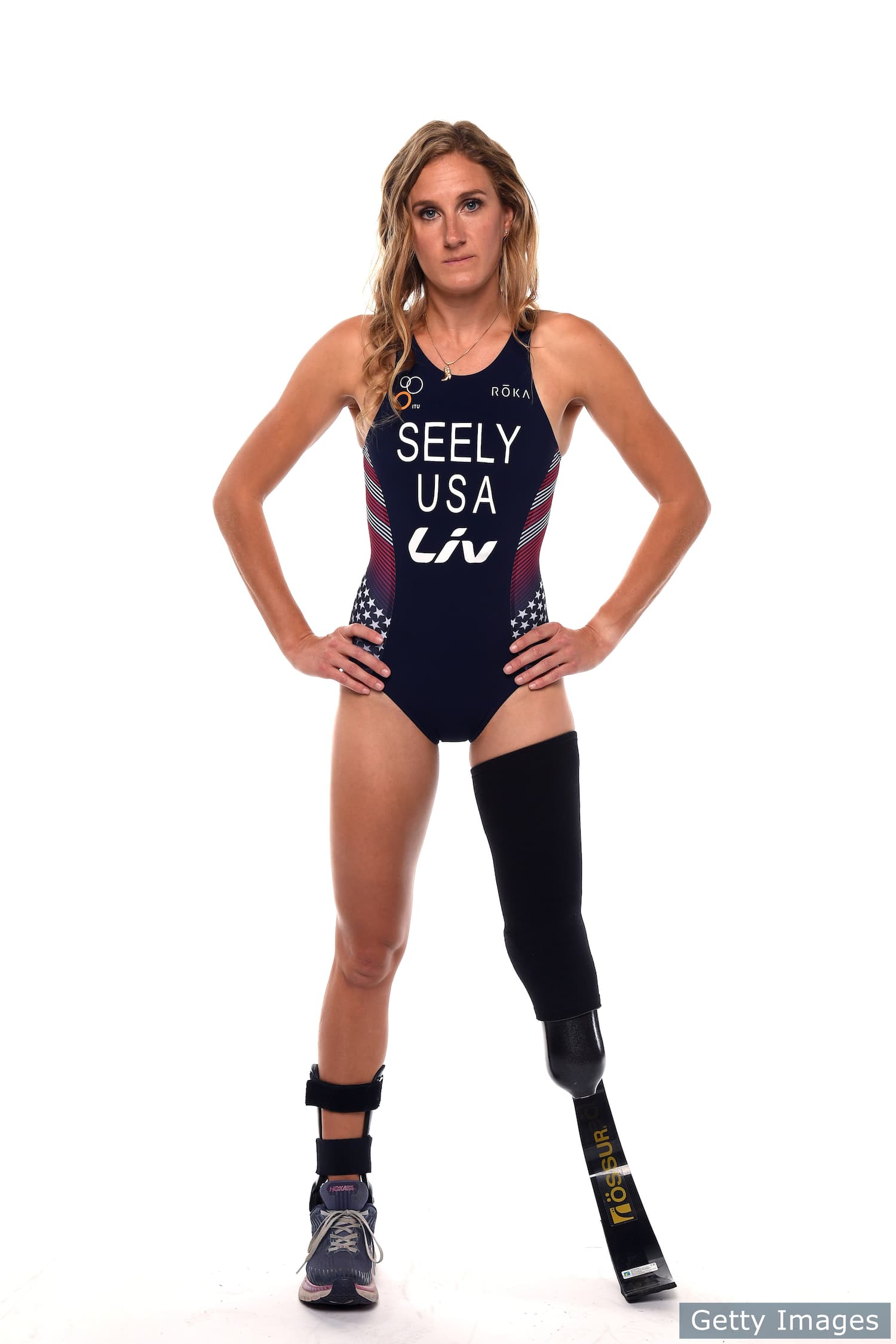 This story originally appeared in the July/August edition of USA Triathlon Magazine. Watch Seely and the rest of the U.S. Paralympic Team members compete in the Paralympic Games in Tokyo Aug. 27-28.
It's early June, just weeks away from the 2021 Americas Triathlon Para Championships, and finally, training isn't miserable for Allysa Seely.
Finally, after a year of infections, surgeries, battles with doctors, a new diagnosis and months spent in hospital beds 900 miles away from home, the 2016 Paralympic gold medalist is able to push herself again. She has speed in her legs. The competitive fire is back.
It's weeks before the June 27 race in Wisconsin that will serve as Selection Event No. 2 for the U.S. Paralympic Team and the dread about racing has vanished for Seely, who plans to defend her gold medal in Tokyo at the Paralympic Games scheduled for Aug. 24-Sept. 5.
"I'll go out there with a heart that wants this more than anything," Seely said in a June interview. "I can't say for sure I want it more than anybody else, but I want it pretty damn bad and I'm not going to hand it to somebody else without a fight."
Fight.
Seely's fought through a tumultuous year and a half — but this fight began more than a decade ago.
Diagnosed in 2010 with Chiari II malformation, basilar invagination and Ehlers-Danlos syndrome, which affect her spine, brain and connective tissue, Seely had to have her left leg amputated below the knee in 2012. Living with a chronic illness, Seely quickly excelled in paratriathlon, taking gold at the 2012 ITU Paratriathlon World Championships. She'd go on to win gold at the Rio 2016 Paralympic Games and she's won three ITU Paratriathlon World Championships.
As the calendar flipped to 2020, with the goal of earning more hardwear, Seely prepared for qualifying for the Tokyo Paralympic Games. Then came the first infection in her leg. Then surgery. Then four weeks on crutches.
Eventually, she returned to training only to find out she had another infection. Another trip to the hospital. Another surgery. Surgeons agreed to remove stitches early — Seely had a March Paralympic qualifying event to race. She didn't care if the surgeon took out the stitches the morning of the race or that she hadn't been able to train — Seely was going to figure out a way to compete. Then the race was canceled, and the Paralympic Games postponed to 2021.
Now what?
Seely resumed training, as she always does.
But in July, she went to the emergency room again, with an infection in her bloodstream. The ER visit kicked off a six-month fight, much of it at Texas Children's Hospital in Houston where Seely was diagnosed with endocarditis, a life-threatening inflammation of the heart's inner lining, as well as a blood clot in her heart.
This period in 2020 was the sickest Seely had ever been in her life. And for the first time, she shared her experience, motivated to publicly share her story because of the gender bias and discrimination she has experienced in the medical field.
"My life was threatened because of medical bias. There have been times I haven't been listened to and times when doctors don't believe I'm as sick as I'm telling them I am. Knowing this is going to continue to happen to other women, to other girls, until more people speak out, if I have to be vulnerable and share my story and start screaming it from the rooftops, then that is what I'm going to do," Seely said.
Recovered, healthy and logging heavy training mileage, Seely's at peace with being vulnerable and with being outspoken. She has a platform and she's not afraid to use it.
She hopes she'll be able to share her voice from the largest stage: at the Tokyo Paralympic Games.

"I love being an athlete. I love the sport. I love pushing myself to my boundaries," Seely said. "I know I'm not done in the sport. And (being a Paralympic athlete) does give me a platform to be a role model and to inspire others. And to, hopefully, give a voice for my group of people."
Stephen Meyers is Content Manager at USA Triathlon and Editor in Chief of USA Triathlon Magazine.