United to Tokyo: Kendall Gretsch Balances Summer and Winter Paralympic Goals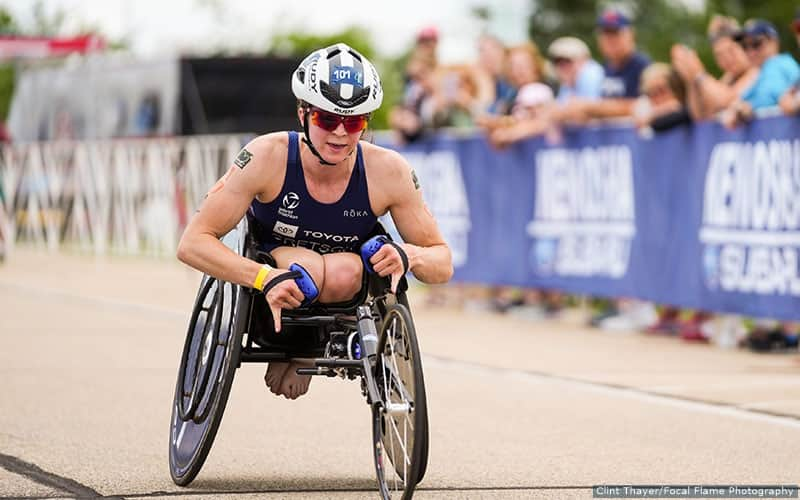 Kendall Gretsch is a winter and summer-sport athlete, five-time USA Paratriathlon National Champion, two-time Paralympic gold medalist in Nordic skiing and current member of the Toyota U.S. Paratriathlon National Team. A member of her high school swim team, Gretsch was introduced to triathlon in 2012 through the Chicago-based Dare2tri Paratriathlon Club. In 2014, she won her first-ever elite paratriathlon race at the Dallas PATCO Triathlon Pan American Championships, took gold at the Magog ITU Paratriathlon Event, won a world title in the women's PT1 class at the Edmonton ITU World Triathlon Grand Final, and claimed her first national title at the USA Paratriathlon National Championships. After that breakout season, she was named the USA Triathlon Female Paratriathlete of the Year, and in 2015 was nominated for an ESPY Award for Best Female Athlete with a Disability.

In 2018, Gretsch represented Team USA in Nordic skiing at the Paralympic Winter Games in PyeongChang, South Korea, winning gold medals in the 6-kilometer biathlon and 12-kilometer cross-country skiing events. The shifted her focus back to paratriathlon that summer, ready to begin her build-up to the Tokyo Games.

Gretsch would continue her undefeated streak in international paratriathlon competition through July 2018, earning two more world titles along the way. In 2019, Gretsch claimed the world silver medal and another national title, looking strong in her lead-up to the Paralympic Games Tokyo 2020. However, when the Games were postponed by a year and the World Triathlon season put on pause due to the COVID-19 pandemic, she would have to wait until 2021 to compete again in pursuit of a ticket to the Tokyo Games. This year, Gretsch returned to the international stage with renewed energy and competitiveness, winning both season-opening World Triathlon Para Series events and claiming the win at the Americas Triathlon Para Cup in Pleasant Prairie, Wisconsin, solidifying her spot on the Tokyo roster. She is now a five-time World Triathlon Para Series event medalist and four-time World Triathlon Para Cup medalist, with a goal of bringing home hardware for Team USA in her Paralympic triathlon debut.

After Tokyo, Gretsch will again transition back to Nordic skiing. She will have just 6 months to return to her winter-sport form before the next Paralympic Winter Games, set for March 2022 in Beijing.

USA Triathlon sat down with Gretsch to learn more about life as a world-class multi-sport athlete, her perspective leading into the 2020 Games and how she's approaching the Tokyo-Beijing double.

USA Triathlon: How do you feel about going to back-to-back Paralympics? What are the differences and similarities you expect to see between the winter and summer Games?

Kendall Gretsch: There is a lot of cross-over between the two sports that I do. Cross-country skiing, biathlon and triathlon are all endurance sports, so between the seasons I do a lot of endurance fitness and cardiovascular fitness. I focus on building sport-specific endurance in between the two seasons. Initially, when I got the news that Tokyo would be postponed, and Tokyo and the Beijing 2022 Winter Games would be extremely close together — 6 months apart — that was terrifying.

In my mind, I was going to have a much different lead-up to Beijing, but now looking back, it is comforting. Transitioning between two seasons has been something I have done for the past 5 years, and I know how to manage that transition well with my coaches and other members of my team that I've worked with for so long. Everyone knows what the deal is — the first few weeks or month I do not feel great, but I grind through training and eventually it comes back.

USAT: Does your winter and summer training overlap? Does training for one sport benefit the other, and if so in what way?

KG: Endurance fitness and overall strength benefits both sports. It's not like I come back from the winter season, and I am faster for triathlon. There is a little step back, but I think they complement each other well and that helps me keep up with my cardiovascular fitness. Mentally, it's helpful to have variation between seasons, so I don't get worn down with the monotony of winter training. For example, maybe if I was just doing just triathlon, I would spend a lot of time on the trainer inside. I like to train outside, so doing a winter sport is beneficial for me mentally.

USAT: What does it mean for you to represent Team USA as an athlete, after a year in a pandemic for the upcoming Paralympic games?

KG: It is meaningful to compete at the Games. For a while it seemed unrealistic, like this might not happen. Now, I feel like we are in a place where we can have the Games and it can be put on safely for us and the public. It makes it much more special because we all had this one year of isolation, in your own bubble with not a lot of racing and just training. So, it means a lot.

USAT: What motivated you to start competing in paratriathlon?

KG: I got my start in paratriathlon after my sophomore year of college. I stopped doing sports when I went to college. I swam all through high school and then I took a little break from exercising at all. I wanted to get back to sports. I went to a swim practice, and the person that was leading the swim practice said, "Hey, we have track practice after this." At that point, I had not done any adaptive sport, just swam with my high school team, so I didn't know that much about it. She then staid, "You can come race in your wheelchair, we started a paratriathlon club and we have practice on these days." This was the Dare2tri Paratriathlon Club based out of Chicago, and that's how I got started in the sport.

So, the first swim practice opened my eyes to triathlon, and from that point on I was hooked. I entered the world of adaptive sports, and suddenly sports became not just something I was participating in, but something where I can compete, and at a really high level.

USAT: You have been successful in the season-opening 2021 events in Yokohama, Leeds and Pleasant Prairie. What was it about your training leading up to these races that had you prepared to compete?

KG: I think it's been interesting to see how the year between the delay as affected people differently. People have had a tough year, but for me it was really beneficial. It gave my coach and me the freedom to experiment with a few things and go back to the basics on a few things, especially for my run in the race in chair and getting used to training with my new equipment. Also, taking a step back to see how we can improve technique and efficiency. It was a big benefit, not having the stress of competing and being able to take that time and risk.

The races we have had so far have gone really well, for me and I'm excited about the progress I've made. There are still some top women in my category who have not been competing due to the travel and bubble restrictions. So, Tokyo will be our first race where we will have a full field of everyone who is the top-of-the-top racing at once. I am not letting off on training at any means, because I know those women are going to show off and be really strong.

USAT: Beyond Tokyo, what are your long-term goals in the sport?

KG: Originally, I was not so sure where I was going to be with triathlon after Tokyo. I think at this point, I still love the training so much and can't see myself stopping after Tokyo. The plan is to keep training and competing in triathlon while I still love it. If that ever changes, then maybe it's decision of not continuing. I do not want to commit myself to saying I am going to Paris 2024 or any specific year — but as long as I am loving the training and racing, I will keep going.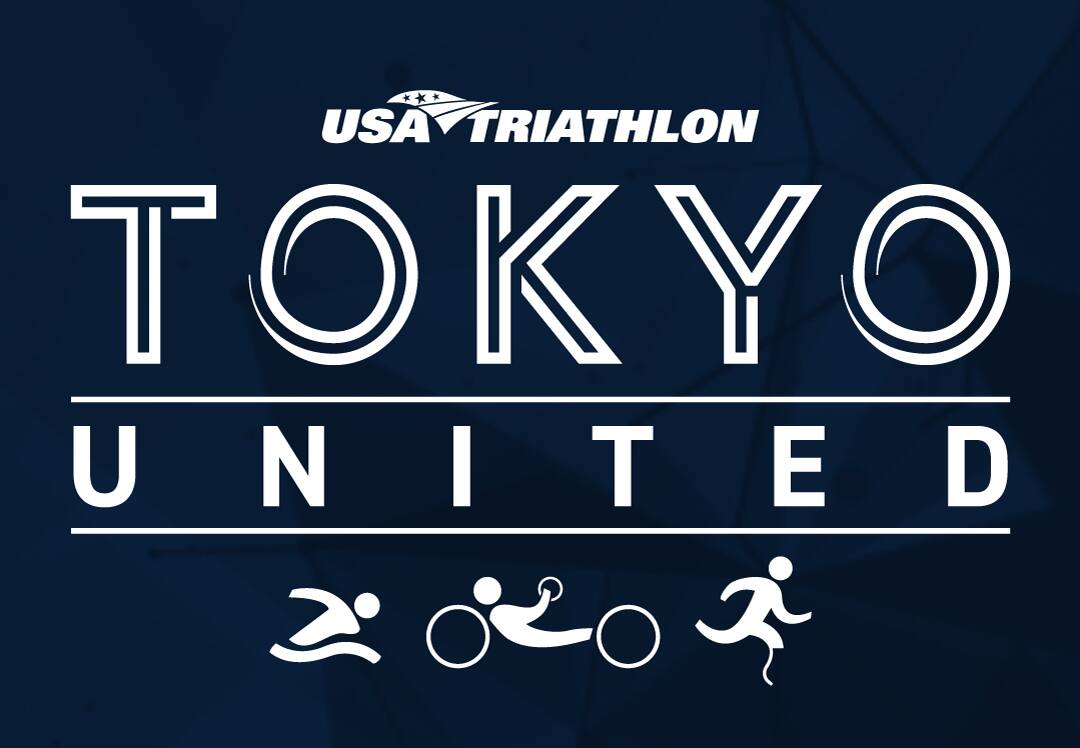 Gretsch was officially named to the 2020 U.S. Paralympic Triathlon Team on Tuesday, July 6. Follow her journey on Instagram @k.gretsch.
As part of USA Triathlon's #TokyoUnited campaign, we are sharing the stories of U.S. elite triathletes in the lead-up to the Tokyo Olympic and Paralympic Games this July and August. Follow @usatriathlon on Instagram, Facebook and Twitter to find these stories and more Olympic- and Paralympic-themed #TokyoUnited content.