Motown music, triathlon and the power of communities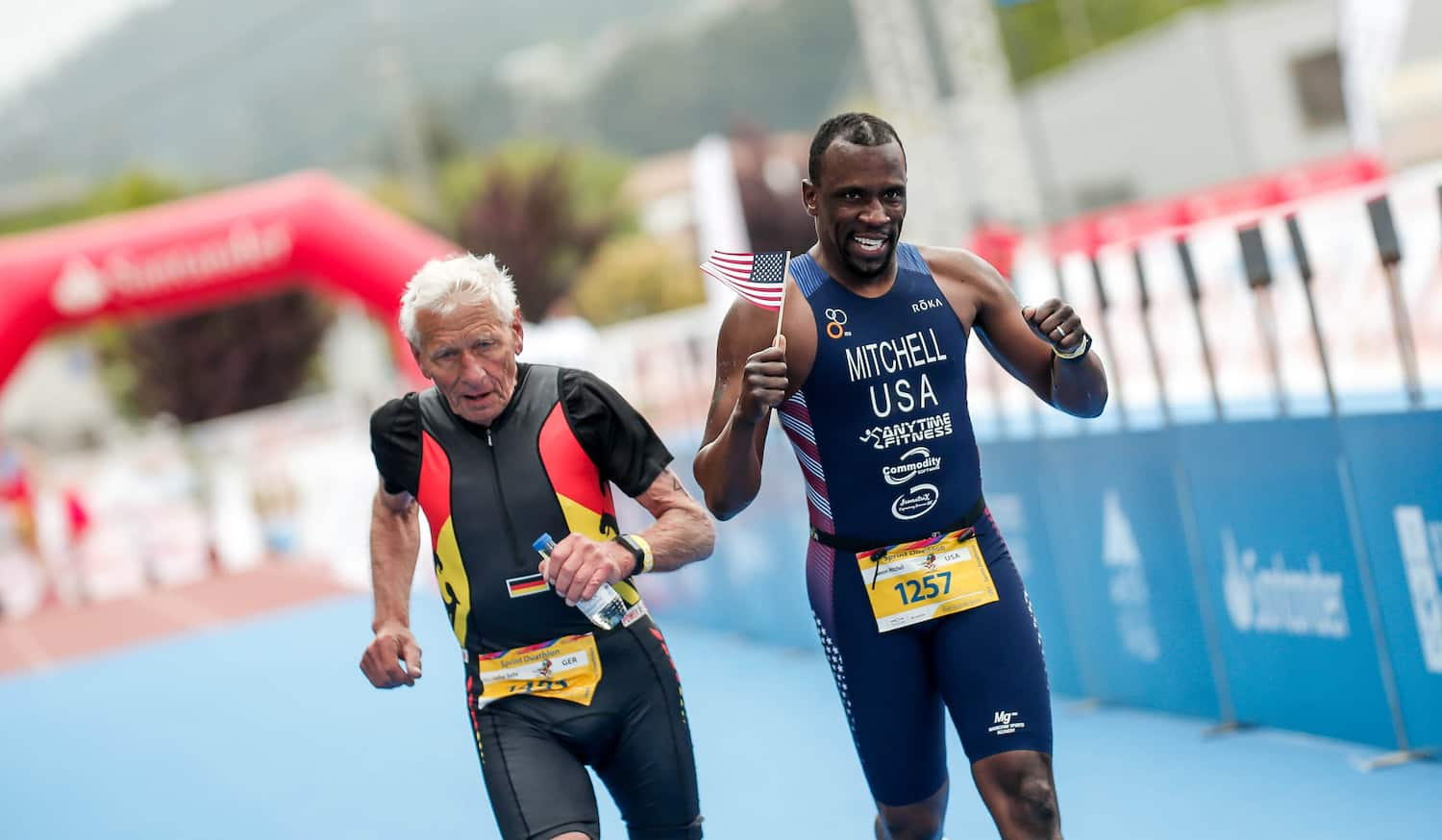 This article first appeared in the spring issue of USA Triathlon Magazine.
I love music. All music. From punk to pop, EDM to emo, Gregorian chants to hip-hop.
I spent the first decade of my career in the music industry, so music was my life for many years, encompassing all of my waking hours. Though music is no longer my career, it is my passion. Sometimes when I listen to music it brings harmony and alignment into what otherwise feels like chaotic cells. It calms me.
A couple of years ago I was on a trip to Detroit and went on a tour of the Hitsville USA offices, now known as the Motown Museum. This place is where the magic of Motown was born, where artists created hits that altered culture in ways that continue to reverberate today.
The last stop on the tour was the famous Studio A. Many of the biggest R&B hits came out of that room, including timeless classics from artists like Diana Ross, Smokey Robinson, Marvin Gaye, Stevie Wonder, the Jackson 5 and Lionel Richie.
I was in awe standing in that room. It wasn't so much about seeing the instruments and archaic electronics, but more about connecting with the energy of the movement that was built within these walls.
Remember, Motown started in 1959, a time of massive racial upheaval in the United States. The Civil Rights Act wasn't even signed until 1965. The Detroit riots were in 1967. Martin Luther King, Jr. was assassinated in 1968.
But the music of Motown transcended much of the mayhem. Music is an international language and, as such, the Motown music was a community focused on respect, unity and support of others who shared a similar passion.
We were a divided country then, and though some of the words have changed in 60 years, there is just as strong division today. Riots and protests and anger are headlines of both periods.
But amidst all of this, we can't forget the power of communities that thrive on peaceful, healthy support of one another. When there's disruption, people inherently search for calm.
Now, here we are in the midst of the Coronavirus pandemic, economic downturn and the greatest social, political and racial upheaval in decades. But coming out of the daily doldrums of negativity are bright lights of hope.
One of these lights is a movement, en masse, to exercise and healthy living. Exercise, people are realizing, can bring harmony to the chaos of daily life. A simple run or bike ride is the dose of community and calm people need.
This brings me to multisport. Triathlon is one of the only sports in which the experience between the first-place finisher and last is pretty much the same — everybody's challenging themselves over the same course. That mere fact bonds us all, regardless of speed, regardless of gear, regardless of preferred distance.
My love for multisport is a lot like my love of the Motown sound. One is about movement and the other music, but both are all about camaraderie, personal growth and self-pride amidst a world of chaos.
Eventually we will emerge from this pandemic. It's not shoes or bikes that will strengthen the multisport business, it's the community we've built. It's the support of one another that will become a magnet of positivity for all others who discover our world.
I'm proud to call myself a triathlete.
Jeff Matlow sometimes sings "Ain't No Mountain High Enough" when he's climbing a mountain that's definitely high enough. JeffRuns@imATHLETE.com or bit.ly/IAmJeff