Nutrition
Health and Wellness
Training Tips
Five Little Known Factors That Could Affect Your Motivation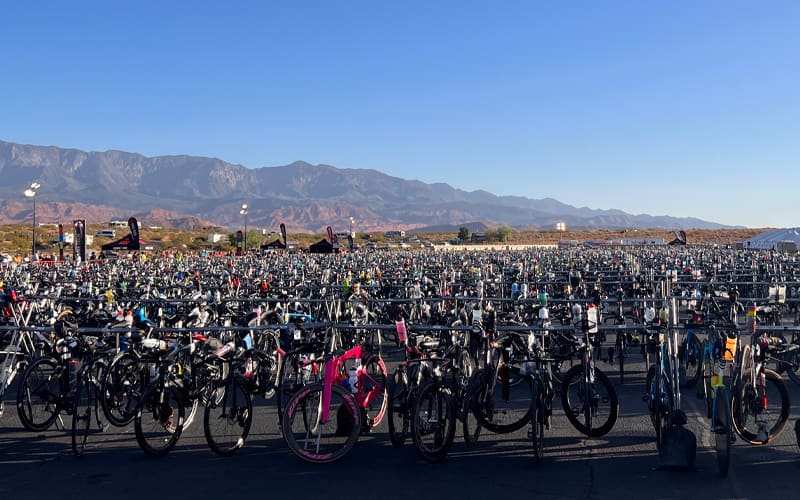 Staying motivated is one of our greatest daily challenges. Take a few minutes to look over five motivation-affecting factors that people don't often consider and consider whether they're affecting you.

1. Too Much Social Pressure
Telling your social circles about your high expectations and ambitious goals can build up a great deal of unnecessary pressure. Not to mention the pressure of keeping up with the social media highlight reel of everyone's perfect lives, can create a major underlaying form of anxiety that can take away the joy of why you started this adventure in the first place. Keep that pressure low by focusing on achieving those goals instead of broadcasting them. Find one or two accountability partners that can keep you motivated, focused, and in the reality present world vs fantasy world. Success speaks for itself.

2. Lack of a Good Plan
Some say having a goal is all the motivation they need, but this will only work out for the extremely lucky. Most of us need to rely on a strong strategy to achieve success. We all know we start out with the excitement and passion to achieve all the things, but for sure even with the best intentions motivation is hard to sustain day in and day out. Preparation for the journey now prevents serious problems down the road. A faithful community that keeps you showing up for workouts together is key. A coach is highly recommended. From beginners to professionals everyone needs a coach and mentor to guide them daily.

3. A Poor Diet
Most folks don't understand how much a poor diet affects their mood and motivation. Bad eating habits lead to low energy levels, lackluster sleep, insufficient recovery after workouts, and way too many lagging sessions. Staying motivated is nearly impossible when you feel perpetually tired. Eating clean will do wonders for your mood and motivation. That's what ICON meals was created for. Clean fresh meals with all the macro's accounted for and balanced eating to help fuel your recovery and keep you thriving into the next workout. We think this should be #1 on the list, because healthy balanced eating goes so much further than the next workout, but healthy eating speaks for itself so we know once you fix this your motivation will multiply.

4. Being Too Comfortable
Comfort is the slow, creeping death of motivation. When we're at ease in our living and training situations, it's dangerously easy to stop pushing ourselves. We can end up living a repetitive loop without striving for anything new. Settling for complacency is one of the biggest culprits of comfortable laziness. It's so important to keep pushing oneself out of the comfort zone. Setting new goals. Pushing the limits. For it is these challenges that we are driven to stay motivated and not lose focus.

5. Your Environment
Related to the last point, having a safe environment can be a problem for motivation. It's natural and healthy to relax and rest in that safe place once you've reached a substantial goal — the danger lies in staying in this relaxed phase too long. Never forget to aim higher and bigger, no matter what success you've achieved. If it's running speed, try adding hills. If it's biking with an achievable sustainable power, try pushing for 5 more watts the next effort in to wind or even harder downhill or with a tail wind. Keep striving to conquer your environmental barriers.

Motivation is affected by a lot of factors. Common sources of demotivation include rocky relationships, poor work conditions, poor eating habits, and low income. There are also many demotivators that fly under the radar, and it's important to be able to spot them before they ruin our efforts. Take a moment to reflect and ask yourself what can I do to limit these obstacles so I can focus and stay fresh and feisty!! You can do hard things. Remember your mind is your strongest weapon, make sure you are doing all you can to enforce a positive motivated healthy mindset.

Curated for the Endurance Athlete by Jenny Fletcher (Pro Triathlete)

To find more about ICON MEALS and how they can benefit you click here.
About ICON Meals: Headquartered in Dallas, Texas, ICON Meals is a leading meal delivery service with a mission to make healthy eating affordable, easy to access, delicious and nutritious. ICON's innovative approach to everyday nutrition is driven by two priorities – protein and convenience. ICON's ready-to-eat meals, sides, snacks and clean seasonings are delivered where and when consumers want them. The signature menu features robust, nutrient-dense meals that are rotated weekly, including options for custom-made meals. Specially trained chefs create meals and snacks that allow people the freedom to enjoy food, without sacrificing health, food safety, quality, or individuality. To learn more about ICON Meals, visit www.iconmeals.com and be sure to follow us on Facebook and Instagram.