Training Tips
Coaching Tips
Strength and Conditioning
The 2022 Hydrow Transformation Program in Review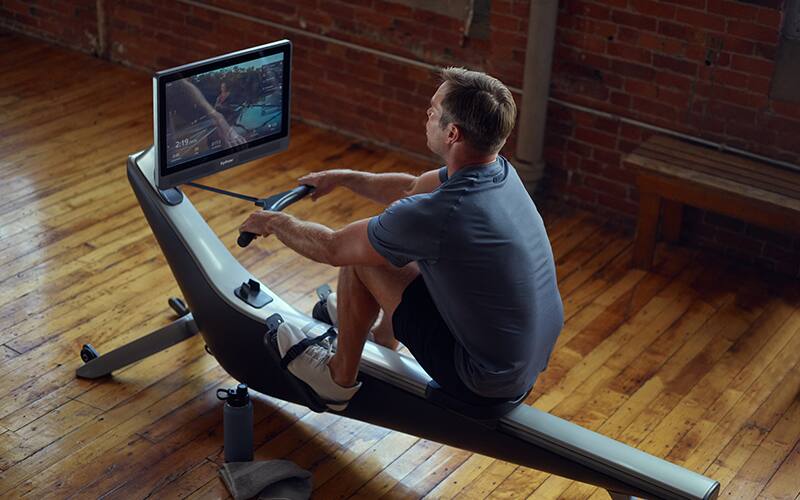 The Hydrow Transformation Program was created to consider indoor rowing as a viable additional modality to triathlon training. Through a collaboration between Hydrow and USA Triathlon, we engaged three top tier USA Triathlon Certified Coaches and nine athletes ranging in abilities and goals.
The coaches were tasked to integrate Hydrow into each athlete's training program to supplement a standard swim, bike, run, or strength session. Much of the feedback was subjective and qualitative due to the intricate differences in each athlete's training circumstances. Whereas this was not a formal research study, the coaches and athletes agree that rowing can be an excellent cross-training method for triathletes. Rowing is a low-impact, full-body workout that can help triathletes build strength, endurance, and improve their cardiovascular fitness. Rowing can also provide a break from the repetitive motions of running, cycling, and swimming, which can help reduce the risk of overuse injuries. Additionally, rowing can help improve posture, balance, and coordination, which are all essential components of triathlon training. Furthermore, the Hydrow is a flexible indoor training option that can be used year-round, regardless of the weather.
Future studies and formal programs should be considered to evaluate how Hydrow, and more specifically rowing, might further benefit triathlon training. For now, it is safe to say that rowing can be a valuable addition to a triathlete's training routine and can help them achieve their fitness goals. However, as with any new exercise routine, it's important to start slowly and gradually increase intensity to prevent injury.
About Hydrow
Hydrow is the leading at-home connected rower that leverages innovative technology to bring the on-water, outdoor experience of rowing to the home. Engineered by elite rowing experts, Hydrow recreates the feeling of rowing directly on the water via an algorithm-based, patented electromagnetic and computer-controlled drag mechanism. World-class athletes lead users through challenging rows that engage 86% of the body's major muscle groups, twice that of cycling or running, while the rower's On the Mat workouts, from yoga, to Pilates and strength training, complement users' rowing regimen. With the ability to harness the visual, auditory and emotional components of rowing, the connected fitness rower delivers a best-in-class, full-body workout.
Dr. Jon Metz holds a Master of Science in Education and Doctor of Education in Educational Leadership. Additionally, Dr. Metz is an experienced coach. His international and domestic coaching experience includes camps, clinics, groups, teams, and individuals. Beyond working with athletes, he instructs and mentors coaches, from all sports, in the area of effective coaching. His experience in the field of education and athletics is the perfect combination to ensure coaches understand and apply teaching skills to better connect with their athletes. Dr. Metz is the founding President of the College Triathlon Coaches Association (CTCA). The CTCA was established to provide educational, professional, technical, and competitive support to the membership. Furthermore, the CTCA seeks to develop the sport among all NCAA institutions. Dr. Metz was instrumental in creating one of the first NCAA Varsity Triathlon Programs in the United States.