The Sartell Apple Duathlon Celebrates a 40-Year History of Multisport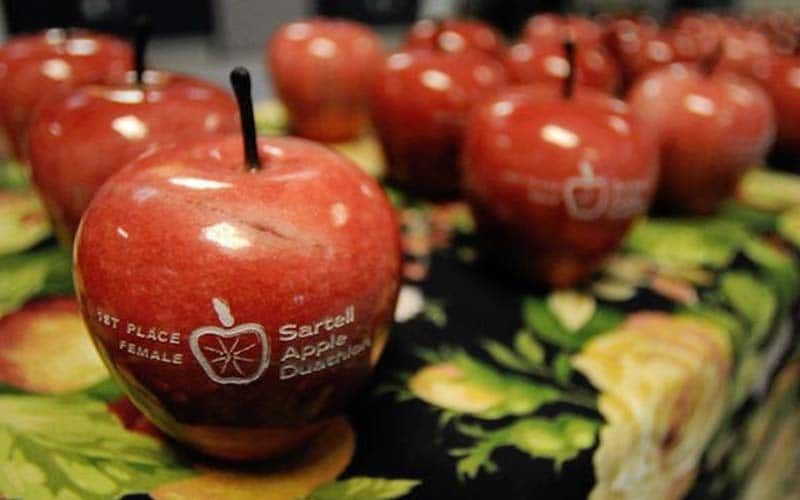 For decades, the Sartell Apple Duathlon has established a legacy of enriching the lives of people by helping them get active, stay healthy and grow together as a community through biking and running.

Located in Sartell, Minnesota, the duathlon is the oldest-standing duathlon in the U.S. as this year celebrates its 40th anniversary.

The race was founded in 1983 as a run-only event as a part of a program through the local hospital aimed at improving heart health. Biking was added in 1985 and was originally called a biathlon.
Today, the event has adopted the run-bike-run format, featuring a 5-kilometer run, 33k bike, 5k run and welcomes over 500 athletes.

For more than 25 years, the race was directed by Darryl and Pam Stevens, a husband-and-wife duo who have pioneered this event to become one of the most iconic and competitive duathlons in the country.

"The City of Sartell has been fantastic and supportive. The residents of Sartell have fabulous volunteers, the awards ceremony provides one-of-a-kind marble Apple awards as well as fabulous door prizes. The race day energy is evident with music, a great race announcer, an awesome race course, fantastic food and door prizes," said Pam Stevens, former race director of the Sartell Apple Duathlon.

In 2009 and 2013, the Sartell Apple Duathlon was a World Triathlon Duathlon Qualifying Event, which attracted elite multisport participation. It was also a USA Triathlon Regional Qualifier in 2019 and 2020.

"All eight of the men who own the top-12 fastest times of the event have been named USA Triathlon Duathlete of the Year. On the women's side, of the seven women with the top-10 fastest times, five are former USAT Duathletes of the Year. Athletes from around the U.S. have made Apple a destination race," said Jerry MacNeil, Sartell Apple Duathlon race announcer.

The Sartell Apple Duathlon now is managed and owned by a non-profit organization called Central Events MN, which "exists to support and sustain local events that benefit the health, fitness, and overall wellness of our community."

And while the history of the Sartell Apple Duathlon is rich and boasts an entire community committed to multisport, the future of the event expects a continued growth of duathlon and to set an example in the U.S. for the sport.

Registration for the 2022 race is open through May 19. For more information on the Sartell Apple Duathlon and to register, please click here.