Training Tips
Health and Wellness
Hydrocolloid Gel For The Win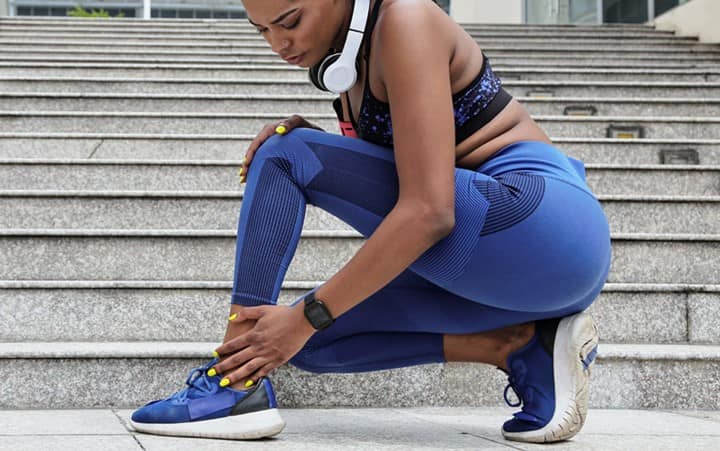 As far as triathlon injuries go, friction blisters are among the easiest to manage. While you usually can leave it to Mother Nature — whose curative method admittedly can be slow and painful — a better option is using a hydrocolloid bandage specially designed to heal blisters. Hydrocolloid blister patches have been proven to consistently outperform ordinary bandages in terms of pain relief, healing time, wear time, cushioning and user satisfaction.
Hydrocolloid is especially helpful for a friction blister, which is that pesky bubble that forms on your heel or toe, for example, as a result of your shoe and sock repeatedly rubbing against your skin. With enough friction, the top layer of skin will separate from the rest, leaving a gap. A plasma-like fluid leaks from cells and fills the gap, creating the distinctive blister. The fluid acts as a cushion to protect the raw skin during the body's natural healing process.
Superior Second Skin
That fluid-filled blister, however, still can rupture from additional friction, allowing dirt and bacteria into the wound and causing more discomfort or pain. This is where a hydrocolloid bandage distinguishes itself from ordinary bandages. A hydrocolloid bandage acts as a second skin that provides extra protection and comfort. It contours to your skin and is formfitting to prevent dirt or bacteria from entering the wound. Ordinary bandages do not seal tightly, letting air and dirt get in. Ordinary bandages also fall off much faster than hydrocolloid cushions, which are designed to stay adhered for days, until the blister heals.
The hydrocolloid particles in blister cushions absorb excess fluid and allow "cleansing" cells to move more easily to the wound, which can help reduce inflammation. This speeds healing, when compared with ordinary bandages that allow air in. The air will cause the wound to dry out and promote the formation of a thick crust, or scab, in order to protect the wound from external infections. Healing must therefore take place under this crust, which slows the process because the cells involved need water for functioning and regeneration. Healing in a dry environment is slow and can be more painful.
Research Results
Studies have shown hydrocolloid cushions are superior to ordinary bandages on many fronts. An international study, for example, showed that almost three times more people rated hydrocolloid cushioning as excellent versus ordinary bandages.
One study showed hydrocolloid cushions heal 20% faster than ordinary bandages.
Also, people who used hydrocolloid cushions on their blisters reported immediate pain relief which was significantly better than when using ordinary bandages. One study showed hydrocolloid bandages stay in place 50% longer than ordinary bandages. Half of one survey's respondents said hydrocolloid cushion adhesion was "perfect."
How to Heal a Blister
The next time you get a friction blister, wash your hands immediately and inspect the area around the wound for signs of infection – for example, if you see pus, feel warmth, see swelling, notice a foul smell or have unusual pain. Seek medical attention if you feel your blister is infected.
If your blister is torn or deroofed – meaning the top layer is gone, exposing raw skin -- use an antiseptic, wash the blister, soak it in salt water or at least rinse with clear running water. The goal is to remove dirt and prevent infection.
Cover with a hydrocolloid cushion, as this type of blister bandage has been proven to be superior to ordinary bandages. Compeed blister bandages, for example, have three times the cushioning and provide 10 times the pain relief of ordinary bandages. Compeed is waterproof, sweatproof and hypoallergenic, and again, the hydrocolloid cushions also heal 20% faster than ordinary bandages.
To avoid friction blisters altogether, apply a Compeed® Blister Cushion before you start your running or biking, or at the first sign that a blister is forming. The sooner you apply a hydrocolloid blister cushion, the sooner it can start to work.
Save $3.00 when you buy any one (1) Compeed Advanced Blister Care product on Amazon with promo code: 3USATCOMPEED. Expires 10/27/2022.
*Looking to use this coupon after 10/30/21? Check your USA Triathlon membership for the current code within the exclusive partner discounts section.
Sources:
https://www.compeedusa.com/how-to-treat-blisters-on-your-feet/
https://www.compeedusa.com/how-to-treat-friction-blister/
https://www.compeedusa.com/how-to-prevent-and-treat-blisters-when-wearing-new-shoes/
https://www.compeedusa.com/how-to-treat-hiking-blisters/
https://www.compeedusa.com/dont-let-sports-blisters-slow-you-down/
https://www.compeedusa.com/hydrocolloid/
https://www.compeedusa.com/faq/
https://www.compeedusa.com/expert-tips/?expert-tip=how-to-treat-foot-blisters
https://www.compeedusa.com/hydrocolloid-bandages-proven-to-be-the-best-patches-for-blisters/