Training Tips
Health and Wellness
Stimulate Your Nervous System with Rhythm Therapy™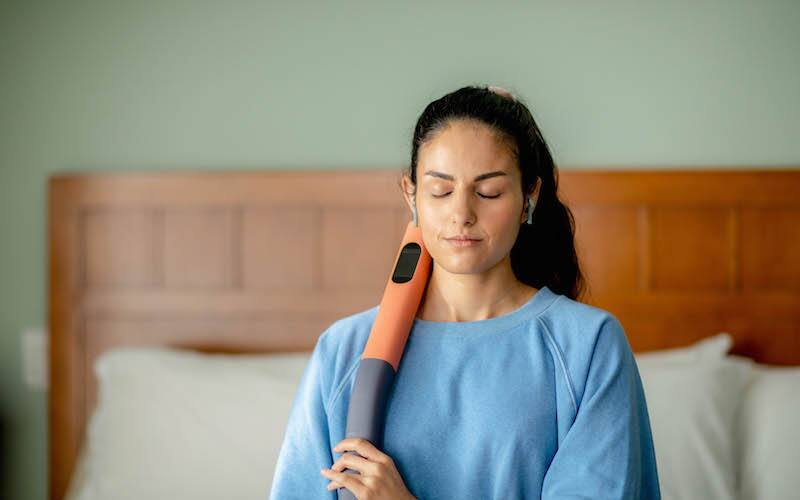 With the introduction of our Official Recovery Partner's new brand - the Lyric™ - comes a breakthrough in massage technology, Rhythm Therapy™. Rather than a mono-frequency or "flat line" experience, which is what most massage devices deliver, the Lyric vibrates in a wavelike pattern that mimics naturally occurring rhythms that have a profound impact on the body and mind.
Rhythm is deeply human and connected to the body's ability to relax, calm, renew and invigorate itself.
Rhythm promotes a feeling of happiness; it helps to center and connect the mind and body.
Rhythm helps people to be well.
Alternating frequencies have been shown to affect the endocrine, musculoskeletal and nervous systems. Vibrations delivered by the Lyric utilize fluctuating frequencies while incorporating vibroacoustic science to temporarily alleviate minor muscle pain, shift stress and positively affect emotions. These therapies delivered help guide the body to its parasympathetic mode, allowing it to slow down and rest. Also offered, are therapies that activate the sympathetic mode, leading to a feeling that is alert, awake and energized. With both guided and non-guided options ranging in benefits including pain relief, calm and energy, it's a truly customized experience for any need.
Many massage devices have no rhythm, while the Lyric's Rhythm Therapy creates an exquisite experience: It's like Mozart for muscles.