The Mental Game in Triathlon
by USA Triathlon Certified Coach: Justin Chester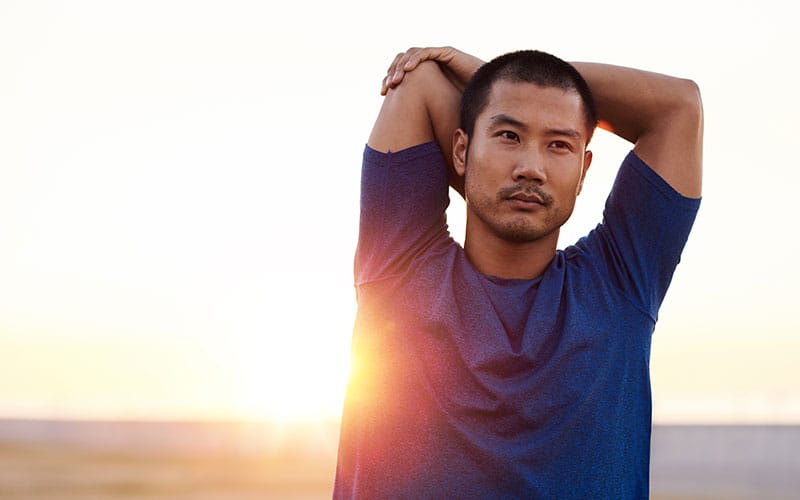 Throughout my personal triathlon journey, I spent countless hours training my physical body while neglecting my mental health. On paper, I was prepared for my race, but I didn't take into account my thoughts and feelings the morning of the race.
I would find myself unable to sleep the night before and when the time came to wake up, I would be unable to eat due to nerves. While I knew what I was supposed to do, I physically could not make myself do it. I would get to the swim and forget how to breathe. I would hit the bike and forget when to eat. I would get to the run and realize I'm completely out of energy from lack of hydration and food. I was missing the critical mental aspects of triathlon. Without a strong mental game, all of the fitness gained during training will be compromised on race day.
As Yogi Berra noted with baseball, "(this game) is 90% mental and the other half is physical."
The same is true with triathlon.
From observing my own personal experiences, I have helped my athletes hone their mental skills in three key areas:
Self-Talk
Visualization and Focusing on Execution
Dealing with Setbacks
Self-talk can lump into three categories:positive ("I am a great swimmer"); negative ("I'll never be as fast as her"); neutral ("I like those socks").While positive self-talk is extremely powerful, negative self-talk can be exceptionally destructive – it's important to have a strategy on how to deal with the negative self-talk.
It's not about quelling those negative thoughts creeping into your head, but rather acknowledging that it's happening and either flipping the script from "I'll never be a good swimmer" to "I put in quite a bit of work swimming this year and I'm the best I've ever been" or focusing on a different self-affirmation altogether like "I'm feeling strong and powerful".
Neutral self-talk is another story altogether. While it can serve as a benefit to some athletes who have negative thoughts are creeping in by altering the focus, other athletes have the need to maintain intense focus and neutral self-talk becomes a distraction. For these types of athletes, neutral self-talk should be dealt with in the same manner as negative self-talk.
Visualization is another powerful tool in the mental game.It begins the days and weeks before the race.Visualize yourself getting into the frigid water, but maintaining calm and breathing easily. Visualize yourself in a strong aero position on the bike with a smooth pedal stroke and running in a strong running position but appearing to glide over the terrain.
Transitioning the visualization leading up to the race to race day, I like to focus on execution.I like to imagine that an imaginary drone is flying above, beside and in front of me.What can I do to make myself appear as if I'm strong and fast?Am I executing a good high-elbow catch in the swim?Good hip drive?On the bike, am I looking relaxed but powerful?How is my positioning?For the run, is my cadence up?Where is my foot striking?If I can look good for the camera, then likely I am actually executing strongly.

Finally, during our pre-race briefing we discuss setbacks and how to deal with them. There is no reason to let a minor issue ruin a race and it's possible that your goal may still be achieved.So what happens if you get a flat on the bike?Or if you drop a nutrition bottle?
After dealing with the issue (by maintaining calm) it's more important than ever to get your head back into the game.Don't dwell on the past, instead immediately get back to focusing on execution:What power should I be maintaining for this segment of the ride?What's my pace supposed to be?After you've gotten back on track, then you can assess your goals and what it's going to take to still achieve them – "if I up my power by 5W, I may be able to make up the time lost to change the flat without affecting my run," or "The nutrition in that bottle was 200 calories, so at the next aid station, I'm going to find something that is the equivalent and consume that."
The mental game is really another discipline of triathlon and having a strong mental game will ensure that all of the fitness gained during training will be evident on race day.
About the Coach
Justin Chester has been coaching athletes since 2008.He is a USA Triathlon Certified Level II Coach, American Swim Coaches Association Level 2 coach, Training Peaks Level 2 coach, and a Slowtwitch Master Coach.He is the head coach of TriCoach Colorado, and the Lafayette and Parker Triathlon Teams.He holds a B.S. in Physics and an M.S. in Space Systems Operations Management.
As an athlete, Justin has been involved in sports his entire life having swam in high school and playing golf at the collegiate level before entering the endurance sports world in 2003. Along with completing four IRONMANS, he has also done countless half-IRONMANS, Olympic-, and Sprint-distance triathlons along with dozens of Xterra Races and the Xterra World Championships. As a coach, Justin works with athletes of all levels and abilities and serves as a mentor to other beginner coaches. He takes great pride in the interactions that he has with all of his athletes and coaches.
Body Glide products help prevent rubbing that causes irritation, rash, chafing, blisters and raw skin. They are non-oily, invisible and blend into your skin. They stand up to sweat, humidity and water, and your skin breathes even as perspiration escapes. The products are used by the U.S. military, combat tough, yet safe and gentle for children. To learn more visit bodyglide.com.