Five Swim Tips that All Triathletes Should Include in Training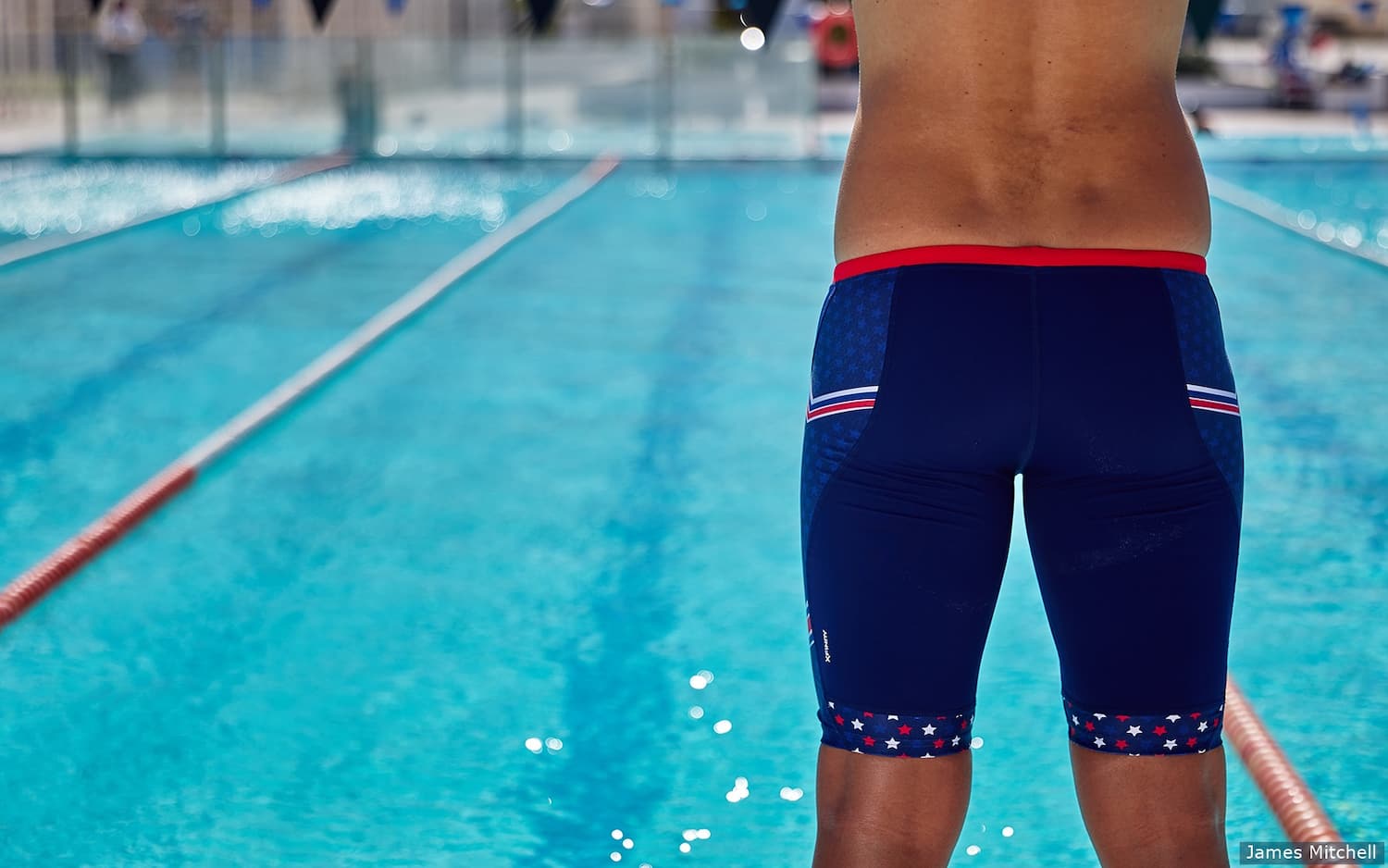 As a former collegiate swimmer, I came into the sport of triathlon with a distinct advantage. I could spend less time on my swim training and focus more on other disciplines. Let's look at some tips that you can incorporate into your training to make the most out of your time in the water, give you time back for other training or recovery and give you a leg up on your competition.
Do you go to the track to work on speed for the run? Yes. Do you do the same for the swim at the pool? If the answer is no, then why not? You need to train like a distance swimmer as that's essentially what you are. That means quality training with focused sets to work all the energy systems: Aerobic, anaerobic, Vo2 and lactate. Swimming 4,000 meters of long-distance sets at a steady aerobic pace is okay, although a little less volume with higher intensity sets will reward you down the road. This isn't to say that you shouldn't have long endurance sets. You should. But you need to work all the energy systems to develop a quicker swim.
Know and train around your base 100
time
The traditional set of '10 x 100 on 20 seconds rest isn't as effective as it could be. If you want to make a set aerobic (or anaerobic – piggy backing on tip #1), you need to know your base 100 time and have sets built around it. For example, if your base 100 time is 1:30 and the set creation is aimed at working the aerobic energy system, then '10 x 100 @ 1:50 ' allows for your base 100 time plus 20 seconds of rest. But now you must work for that rest as you have 1:50 to complete the distance plus rest. If you swim slowly, you get less rest. If we want to make that set anaerobic, we can change that sendoff (amount of time you have to complete the swim plus rest) to 1:45 or 1:40. These hard sendoffs will engage your energy systems more effectively – you must work harder to maintain proper form when fatigued.
How do you determine your base 100 time? Your coach can do that for you in short order. If they can't, find a coach who can.
Work on form and
mechanics
I hear too many athletes (and unfortunately a few coaches) say "we just have to get through the swim." I disagree. Why not get through it as efficiently and effectively as possible? Time gained is time gained. Swimming is all about physics. It's about overcoming inertia and finding the most effective swim stroke and body position to propel you through the water using the least amount of energy. Any coach should be able to capture underwater video for analysis, find limiters in your stroke and prescribe a remediation plan. If they can't do that for you, find a coach who will.
For work focusing on form and mechanics, stick with a static amount of rest that provides ample recovery, or a very forgiving sendoff. Drills can be fatiguing. Tip #2 above might not come into play here for this type of workout.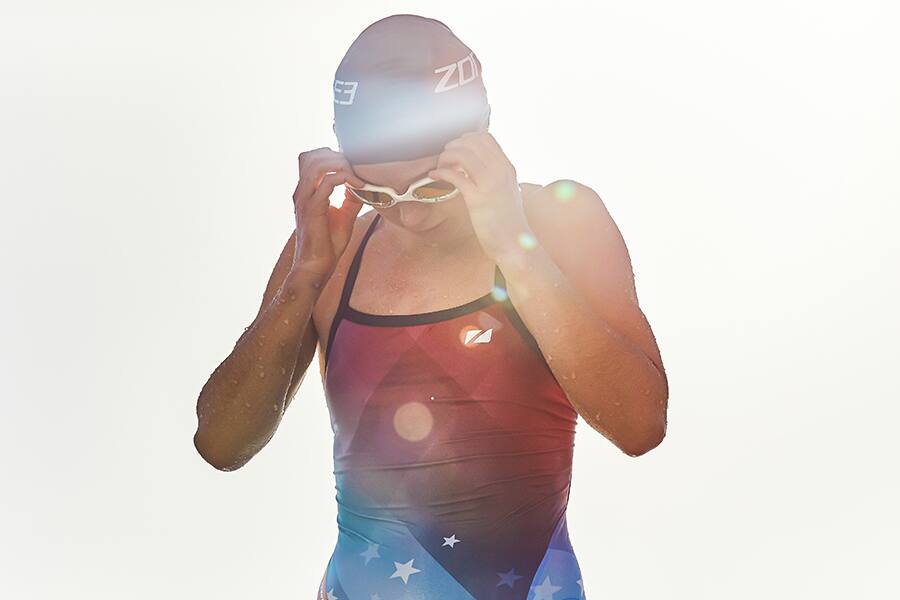 I promise you that implementing kicking into your swim regime will pay dividends, especially for sprint and international distance races where every second counts. Kick sets strengthen muscles, especially those that support your knees. Additionally, your body position in the water will be improved with a simple two-beat kick (thus helping you with tip #3). Just as pull sets have their place in focusing on form and strength in lower intensity sets, kick sets have their place as well. Who doesn't want more leg strength, propulsion and efficiency?
Be prepared for a non-wetsuit
swim
There's an adage of never trying anything new on race day. How comfortable will you be if your upcoming race is a non-wetsuit swim? Training with those neoprene jammers is just swimming with a crutch. Throw those out! More importantly, do an open water swim in your tri suit and not your wetsuit, occasionally. Instead of panicking when they announce a non-wetsuit swim, be that person in the transition area that smiles confidently and strolls to the beach.
These tips just scratch the surface. Swimming is all about efficiency and mechanics. Getting out of the water quickly with fuel in the tank sets you up for a strong back half of the race. Questions? Want more information? Contact me and I'll respond (I promise, I will).
Dave Burgess is the founder and head coach of Podium Training Systems, a high-performance triathlon and endurance sport coaching group based in Colorado Springs, CO. A USA Triathlon Level 2 coach, USA Swimming Level 2 coach and ASCA Level 3 coach, Dave works with athletes of all levels. From Kona qualifiers, AG world championship team members, and first time triathletes For more information visit www.podiumtraining.com or email Dave at dave@podiumtraining.com.
The opinions and content expressed in any article or publication by either a USA Triathlon member or a third party that USA Triathlon has posted on this website are those of the authors and not USA Triathlon. Any questions or concerns about the content of an article or publication that USA Triathlon has posted on its website, including allegations of plagiarism, should be directed to the author of the article and not USA Triathlon. USA Triathlon makes no representation or warranty of the accuracy of the information presented in any of these articles or publications by USA Triathlon members or third parties that USA Triathlon posts on its website.