News
Bike
Nutrition
Advanced
Six Ultra Distance Tips from World Champion Leanda Cave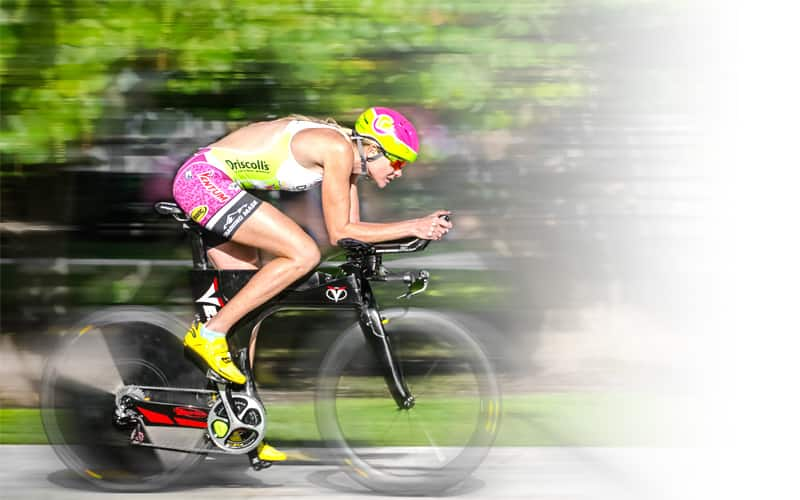 Leanda Cave is one of the most decorated female athletes in the world and an incredible triathlon coach. This year, she has taken on a new challenge, Ultraman Triathlon and will compete in the Ultraman World Championships Nov. 25. If you are thinking of going long(er) – see some of her tips below based on her training and qualifying race.
Six Ultra Distance Tips from World Champion Leanda
Cave
I'm a coach who trains athletes based a lot on what I learn from experience. Here are a few things I have learned:
Just because you are training for an event of a certain distance and time (in my case upwards of 8 hours a day for three days in a row), it's not necessary to do the miles or hours in training. For the Ultraman, I decided it was smarter to not burn out and get injured so I could get through it. Of course there is then doubt and lack of confidence going into the event, but the years of training and racing I have under my belt enabled me to feel I could do it. I was more concerned about weekly accumulative miles. In the peak of my training, I averaged 9,000 yards swimming a week, 250 miles cycling, and 50 miles running.
A borrowed bike is not a good idea, unless you know you are on the right sized bike. And yes, I borrowed a bike for this event from my friend and crew member, Jenny Fletcher. I had long since sold my TT bike before signing up for this and felt it was the kind of race a road bike would not be best suited for. Jenny and I are the same height, so jumping on her bike for the 260 miles over two days was not a huge issue. I would never recommend this for an athlete I coach — it was just a unique situation for me.

The right crew makes all the difference! I am fortunate enough to have Jenny, Graham Fraser and his wife Sue, as my crew members. I really lucked out. None of us had experience from a race or crew perspective, however, this helped us tweak things along the way that created an amazing dynamic. Crew members have a huge role for the Ultraman event and it's important they all get along and also have the willingness to endure very long days! And as an athlete, it's important to be able to allow them to help. I've always been an independent and self-reliant competitor, but there is no way in the world I could or would have finished the Ultraman without my crew. They have already signed up for the World Champs in November ;-)

Plan for what you know and what you don't know. I brought along spare everything, from goggles for the swim, a spare bike (my road bike just in case of a severe mechanical as switching out bikes for any other reason is not permitted), spare bike clothes for mid-race, three spare pairs of running shoes, and spare clothing. Some of this I used, but most of it I did not. However, it gave me a huge peace of mind knowing that for whatever reason, if I needed to change out some piece of equipment, I had it covered. I would have been disappointed to have a DNF after such a huge commitment of time, money and effort to get to this event.

Nutrition guidelines are just that: guidelines! I calculated how many calories I needed per hour for each day and in which form they would be. However, on day two, I cracked at 110 miles on the bike and I couldn't take one more SIS gel or Clif Bar. All I wanted was potato chips. I'd stashed a bag full of my favorite treats just in case, and I'm glad I did ... Ruffles never tasted so good! And on day three during the 52-mile run, all I was craving was some salty, fatty salami sticks, and my crew sifted through my bag and found some. I ended up taking one of these every couple of miles, and it made me excited every time!

This is a bonus, but I thought I'd add it in. I think the hardest thing, other than all the aches and pains, was the concept of being out racing for long each day. I found myself ticking off the hours instead of the miles or minutes. I needed a mental plan as well as a physical plan, that I did not anticipate and kind of made up on the fly as I went along. I did not focus on the course at all. It didn't make a difference to me if it was hilly, windy, hot or raining. It was all about ticking off the hours.
Get more tips from Leanda Cave by visiting her website https://clubleandacave.com