Health and Wellness
Training Tips
Intermediate
Advanced
Macros: What are they and why do I need to know about them?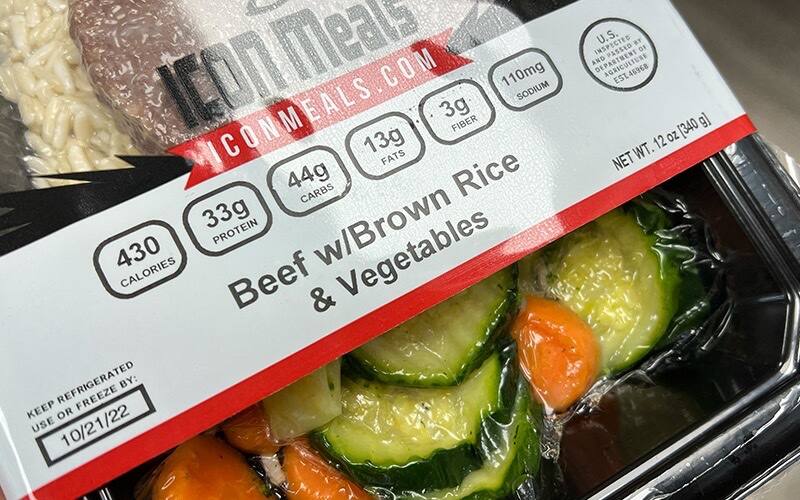 What is a macro?
"macro" is short for macronutrient. They're the 3 categories of nutrients you eat the most and provide you with most of your ENERGY: protein, carbohydrates and fats. When you're counting macros, you're counting the grams of proteins, carbs or fat that you're eating.
Why do people count macros?
Keeping track of your macros can help you make (or plan to make) smart, healthy food choices. It's similar to counting calories or points, but it takes the ideology one step further.
So calories don't matter?
Sorry, but no. Calories DO matter. In the simplest terms, weight loss happens when you burn more calories than you consume. Macro counting helps you understand where those calories are coming from and how they affect your body. It also helps you understand that not all calories are created equal.
For example, let's say you have a calorie goal of 2,000 a day. One gram of protein is 4 calories. So, if you eat 125 g of protein, you're eating 500 calories from protein, leaving you 1,500 calories to split between your fat and carbs.
Athletes can focus more on the composition of their food, so they're going to pay more attention to how they're fueling their body and how their body reacts, which is really beneficial. It also might help people meet their fitness goals because they will be having greater satiety when they're focusing on getting enough protein and paying more attention to what kind of carbohydrates they are consuming rather than just calories alone.
Sounds like a lot of work, but is it worth it?
Well, that's up to you to decide. Macro counting is great because it's not a one-size-fits-all plan. It's commonly referred to as "flexible dieting" since you're eating real foods without really depriving your body. People who count their macros might throw around the acronym "IIFYM," or "If It Fits Your Macros," meaning you can eat it as long as it fits into your macros. Now, should you cheat the system so you can eat a bunch of cookies and nothing else? No. But can you indulge in a cookie every once in a while and still see success? Yes! Technically there are no "cheat" foods when you're counting macros, it just means you have to move some macros around to make it fit.
Counting macros can help you
Lose stubborn fat
Maintain lean muscle mass
Keep your body satisfied
OK, how many macros should I eat?
There is no standard amount of macros a person should eat. It is different from person to person and depends on your height, weight, activity level, age and your personal goals.
The first step is determining your daily calorie intake. The National Institute of Health has a very cool calculator to help you figure this out.
About ICON Meals: Headquartered in Farmers Branch, Texas, ICON Meals, which has grown at an annualized rate of 56% since its founding in 2014, is a leading meal delivery service with a mission to make healthy eating affordable, easy to access, delicious and nutritious. ICON's innovative approach to everyday nutrition is driven by two priorities – protein and convenience. ICON's ready-to-eat meals, sides, snacks and clean seasonings are delivered where and when consumers want them. ICON Meals owns and operates out of its state-of-the-art USDA-inspected facility. Owning 100% of production gives ICON complete control over the quality and safety of its meals, which differentiates it within the prepared meals industry. The Signature Menu features robust, nutrient-dense meals that are rotated weekly, including options for custom-made meals. Specially trained chefs create meals and snacks that allow people the freedom to enjoy food without sacrificing health, food safety, quality, or individuality. To learn more about ICON Meals, visit www.iconmeals.com and be sure to follow us on Facebook and Instagram.