USA Triathlon Teams Up with RaceX as Official Predictive Analytics Technology Partner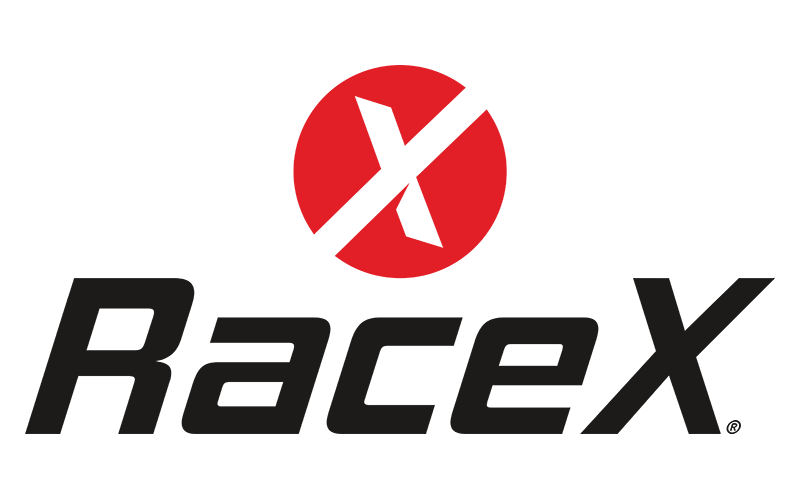 COLORADO SPRINGS, Colo. — USA Triathlon today announced it has partnered with RaceX, a performance science division of Predictive Fitness, as the organization's Official Predictive Analytics Technology Partner through January 2024. The innovative app provides race pacing plans, predictions, what-if analysis and race-rehearsal tools that help athletes uncover and achieve their performance potential.

Using sophisticated data modeling and predictive analytics, RaceX considers each athlete's specific performance ability, training, and biometrics — as well as each race venue's climate and terrain — to not only predict the athlete's race result, but to produce an Optimized Race Execution plan with target pace and power values for each segment of the course.

Using RaceX technology, athletes can preview their predicted times on most major long-course triathlons around the world. By combining RaceX Power Plans with the preloaded courses available on several popular smart trainer apps, such as Wahoo Fitness, athletes can practice riding a targeted course at the precise power to best simulate and prepare for race day. RaceX's bike power plans can also be exported and loaded onto most standard cycling computers for easy race-day execution.

The simulations in RaceX also give athletes the ability to run "what-if" scenarios to see the outcomes of various changes — such as using race wheels, reducing drag by 5 percent or changing body weight by 5 pounds. RaceX's Bike Impact on Run Time metric also gives athletes choices to better control the outcome of the race, by predicting the impact on run time if an athlete is too aggressive on their bike split.

"We're excited to continue investing and innovating in the sport we love through our partnership with USA Triathlon," says Predictive Fitness CEO, Jeff Booher. "For over a decade, we've been transforming data into actionable insights and apps to help athletes get better results and enjoy our sport even more. Data shows that triathletes leave so much of their performance potential—as much as 20-30 minutes—out on the course, unrealized due to poor race execution. Regardless of how you train, taking your fitness and turning your race-day potential into race-day reality is what RaceX delivers."

"USA Triathlon is proud to partner with RaceX to give its members of all skill and experience levels innovative solutions to get the most out of their multisport journey," said Victoria Brumfield, Chief Business Development Officer and Chief of Staff at USA Triathlon. "With RaceX's custom data analytics, athletes will be able to predict race outcomes and hone their pacing and execution accordingly, so they can realize their hard-earned fitness when it matters most."

RaceX will serve as a presenting partner of the USA Duathlon Virtual Run-Bike-Run, part of the USA Triathlon Virtual Series. The company will also provide USA Triathlon members with educational content around RaceX technology and products via e-newsletters and special promotions throughout the year.

To learn more about RaceX, visit myracex.com. RaceX is a division of Predictive Fitness, a technological innovator and industry-leading pioneer for more than a decade, which specializes in transforming data into insight and applications to help people improve their health, fitness and performance.

About USA Triathlon
USA Triathlon is proud to serve as the National Governing Body for triathlon, as well as duathlon, aquathlon, aquabike, winter triathlon, off-road triathlon and paratriathlon in the United States. Founded in 1982, USA Triathlon sanctions more than 4,300 events and connects with more than 400,000 members each year, making it the largest multisport organization in the world. In addition to its work at the grassroots level with athletes, coaches, and race directors — as well as the USA Triathlon Foundation — USA Triathlon provides leadership and support to elite athletes competing at international events, including World Triathlon Championships, Pan American Games and the Olympic and Paralympic Games. USA Triathlon is a proud member of World Triathlon and the United States Olympic & Paralympic Committee (USOPC).

About RaceX
RaceX® creates apps to help endurance athletes realize their full potential on race day. It utilizes each athlete's training data and biometrics (including genetics), each race's terrain and environment, and RaceX's proprietary predictive analytics engine to help athletes achieve their best possible outcomes through Optimized Race Execution™. The MyRaceX™ app provides race pacing plans, predictions, what-if analysis, and race-rehearsal tools that help athletes turn their race potential into race reality.

RaceX is a performance science division of Predictive Fitness, Inc. and is also used to power custom solutions for device manufacturers and race producers. Learn more at www.MyRaceX.com.

About Predictive Fitness
Predictive Fitness uses big data and advanced analytics to transform individuals' fitness data, biometrics, and genetics into highly accurate and actionable intelligence used to power apps for athletes and coaches as well as solutions for device manufacturers and race producers.

Predictive Fitness's proprietary nSight™ technology (patent pending) is based on ongoing research and development that began in 2005. It's comprised of a high-quality proprietary dataset of biometrics and performance data from more than 30 million optimized training sessions from more than 40,000 athletes worldwide. Data is acquired and analyzed using sophisticated data-normalizing technologies and numerous analytical and prescriptive capabilities such as data mining, machine learning, artificial intelligence, and other advanced analytics.

Predictive Fitness currently offers five unique applications powered by nSight that include RaceX®, TriDot®, IronIndex®, Virtual Simulation Race™ Solutions, and TriDot's Augmented Coaching™. Learn more at www.predictivefitness.com.