USA Triathlon Awards #TriWeek Lifetime Membership Award to Tara Wilson Redd
by Nick Hehemann, USA Triathlon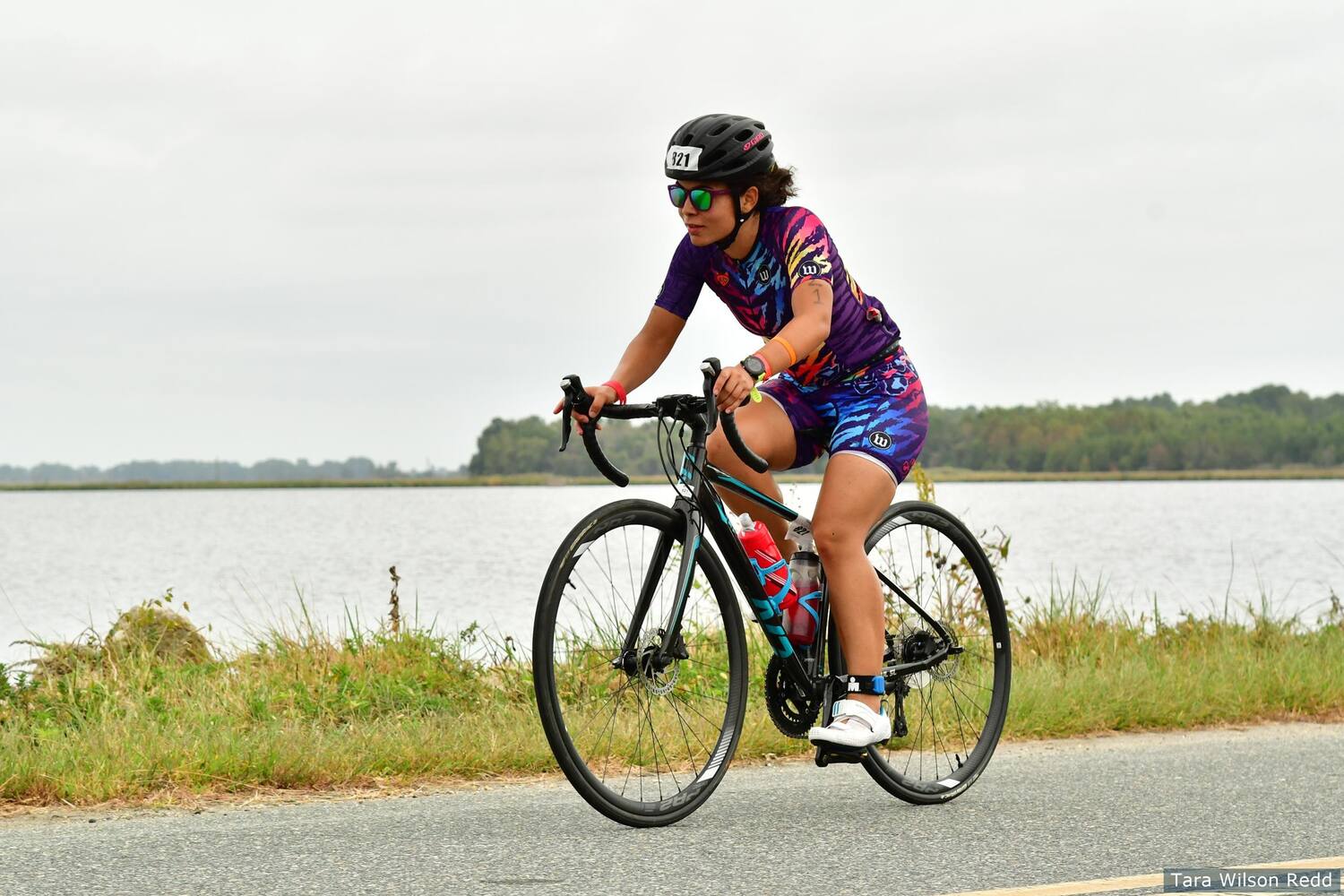 Triathlon presents a unique and exciting challenge that tests us physically and mentally. In that challenge comes personal growth, as the small improvements in training each day eventually turn into accomplishments we never thought possible.
When self-doubt arrives, the sport serves as a reminder of how strong we really are. Triathlon reveals and unlocks our Power Within. It certainly did for Tara Wilson Redd. Today, USA Triathlon announced that she is the winner of the fifth annual National Triathlon Week lifetime membership award.
Each year during #TriWeek, USA Triathlon awards one free lifetime membership to an inspiring athlete who demonstrates how triathlon helped them overcome a personal challenge. Members of the community were encouraged to share their story on social media or through email during the week-long celebration of the sport June 21-27.
In a post on Instagram, Wilson Redd described her struggles with imposter syndrome and explained the positive impact the sport has had on her life in the midst of those challenges.
"When I feel like I can't do anything right, when I feel like I don't belong and everyone knows it, I remember how undeniably untrue that was for one of the most challenging endurance races there is," she said. "In triathlon, I have inarguable proof that I can do the hard things, that I'm resilient enough to fail and try again."
We caught up with Wilson Redd after sharing with her the news of her lifetime membership award selection and to learn more about her triathlon journey. She shares her advice for others dealing with self-doubt and what she has planned for racing now that she's a USA Triathlon lifetime member. Read the Q&A below.
USAT: What was your reaction when you found out you had won a USA Triathlon Lifetime Membership?
Tara: I cried! I was so surprised. I always feel awkward calling myself a triathlete, and it just felt like the biggest affirmation.
USAT: How did you first get involved with triathlon? What does training and racing look like for you now?
Tara: Like a lot of people, I came to triathlon through running. After my first marathon, I needed a harder challenge. I did a few races culminating in an IRONMAN in 2019, and I had planned a really great season for 2020…which didn't happen. I did keep training, though. During the pandemic, when the pools in DC opened up for reservations, that became the ritual that kept me going. There was a really good energy at the pool, with people so grateful just to be able to swim again. Now, with things opening up, it feels amazing to be back on my training plan and headed for Ironman Maryland this fall.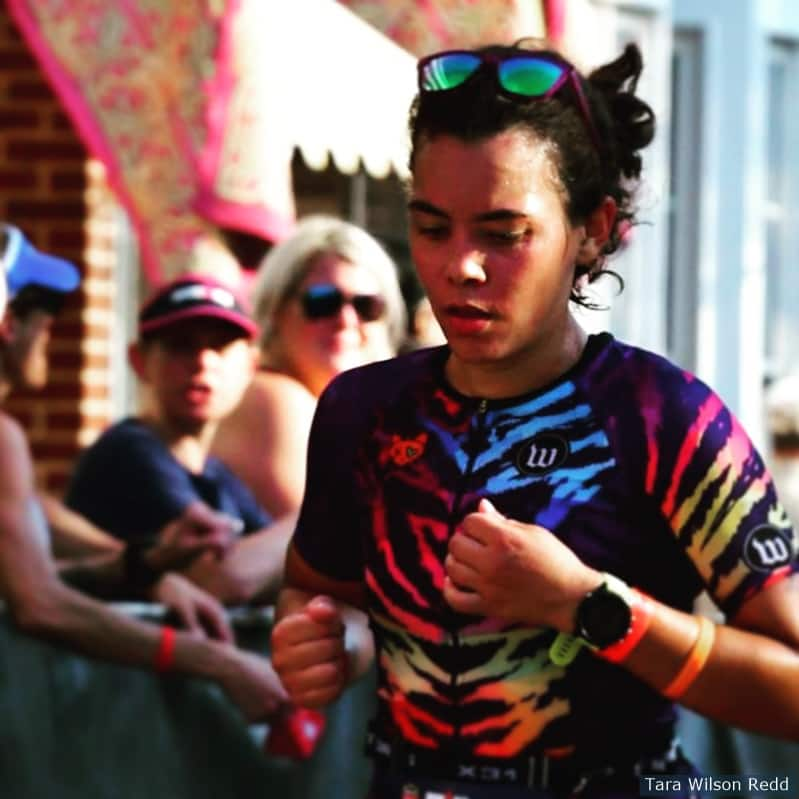 USAT: What do you love about the sport of triathlon?
Tara: I love the variety and balance! I have way too much energy, so the training volume for an IRONMAN really suits me, but I think it's the balance of the three disciplines that I enjoy most. Not just because it means we get to switch things up and there's never a boring day, but also because you have to be so strategic in training and racing.
USAT: What does "Power Within" mean to you?
Tara: I think that "Power Within" is more complicated than the hardheaded commitment to excellence triathletes are known for. I'm 100% guilty of overtraining, running on injuries, and the myriad type-A sins we all commit. The Power Within is something different: it's being at the steering wheel in your journey and knowing what you're trying to achieve in the big picture. Running on an injury doesn't make you powerful. Sometimes stopping is the most powerful thing you can do. I know I've found the Power Within because even when I stop, I'm confident that I'm making that choice for a reason, and it doesn't make me feel like less of an athlete anymore.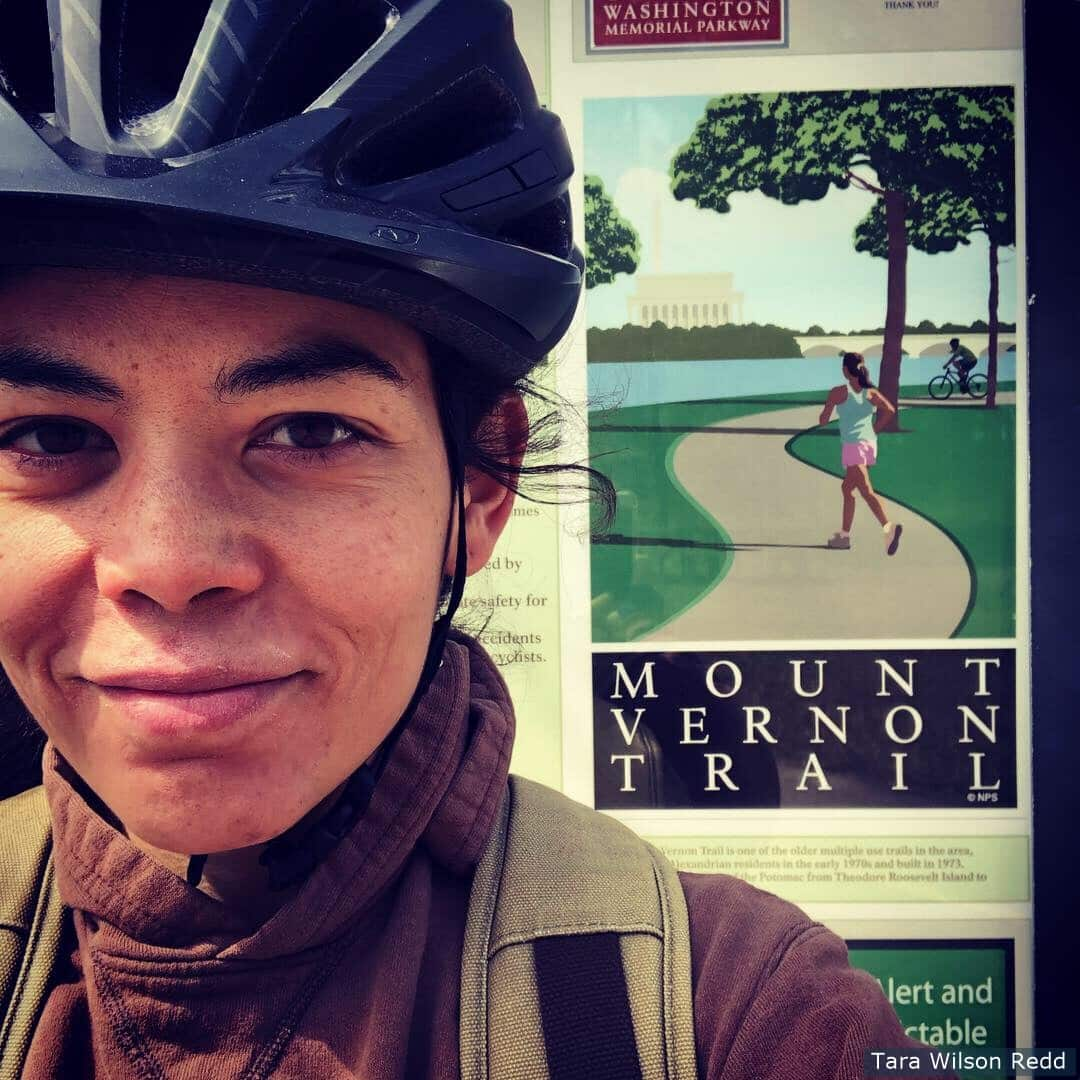 USAT: You mentioned you struggle with imposter syndrome. Can you tell us about that and how it makes you feel? How does triathlon help you prove to yourself just how strong you really are?
Tara: Imposter syndrome is when you succeed at something but feel like everyone around you knows that you're a fraud. I'm a YA (Young Adult) writer, and so many people want to be YA writers that I often feel like I just got lucky and I don't deserve the success I've had. I feel the same way about triathlon a lot of the time — even though I've done an IRONMAN, it feels like I shouldn't get to call myself a triathlete because I don't belong to a club, I don't have a particularly nice bike, and I'm probably never going to win a race. But that's ridiculous: those things don't make you a triathlete.
You would think that finishing races would prove just how strong you are and make you feel like you belong at that starting line, but I actually think it's the training that helps most. I try to go into my workouts with intention, and leave them with reflection, and seeing myself do the things I set out to do always makes me feel so strong.
USAT: What advice would you give to someone who is struggling with self-doubt, anxiety or depression? What's worked and what hasn't worked in your life?
Tara: For me, having a physical example to compare to something emotional has been really effective. Learning to sit with the discomfort of anxiety — can I stand this feeling for 10 seconds? — didn't click for me during CBT (Cognitive behavior therapy), but it's the same question I ask myself during a hard effort on my bike. And when I feel self-doubt and depression in my day-to-day life, I use the same toolbox I use in sport: I look at data, I look at the situation outside myself as best I can, and I put my feelings in context. A run may sometimes feel bad, and that certainly matters, but that doesn't necessarily mean I can't go the distance. That step of contextualizing a feeling is something I absolutely learned in sport.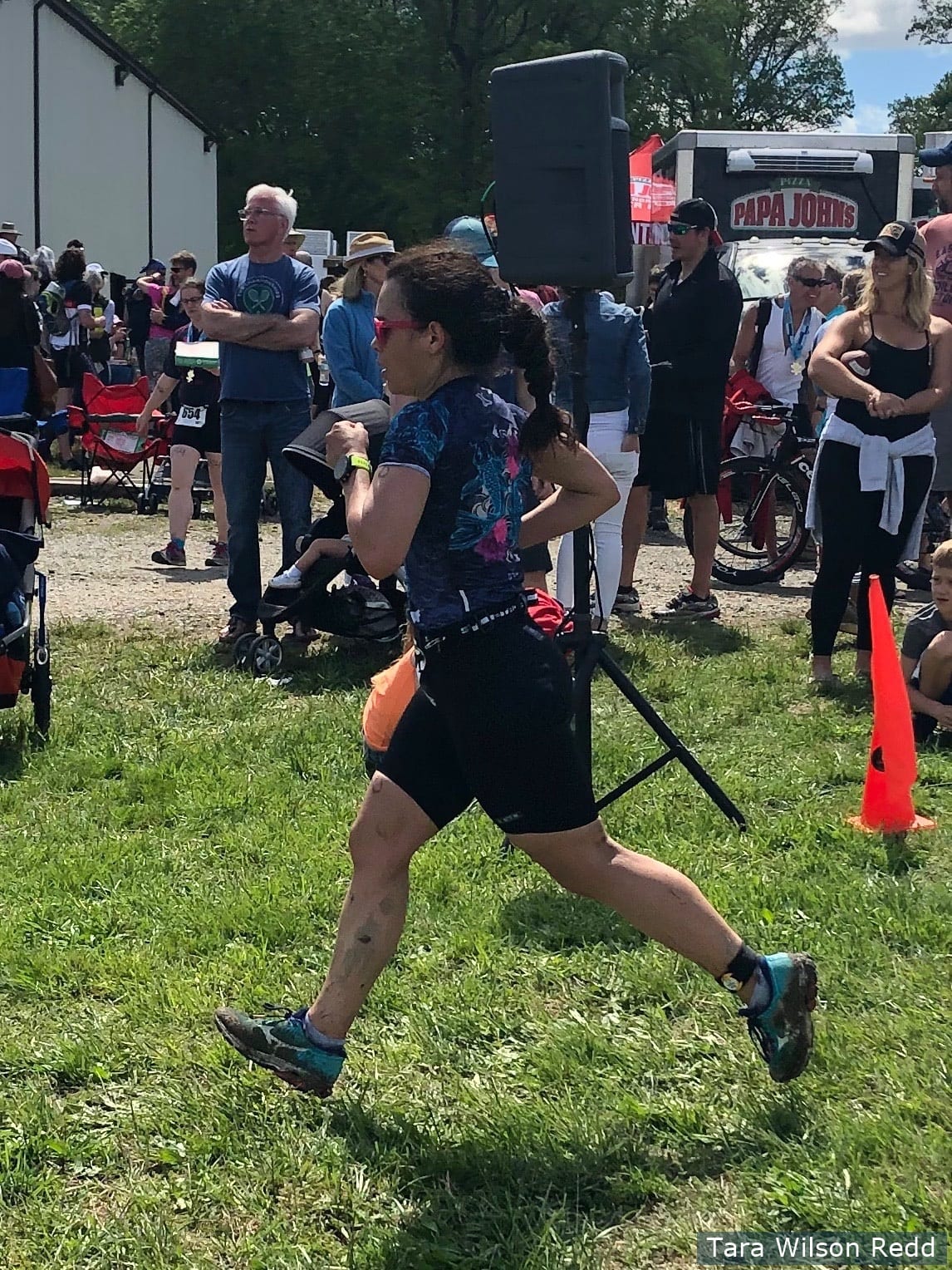 USAT: Tell us about your new book! What's it about, and what was your inspiration for writing it?
Tara: My book, "Fierce As The Wind," is about a teenage girl named Miho who gets her heart broken and decides to do an IRONMAN with the support of her friends. It's about a lot of things — imposter syndrome, class, and race — but at its heart it's a triathlon story. It ends with a DIY Iron-length race!
The book was inspired by my own triathlon journey. I've always been really active, but I never thought of myself as an athlete. Getting involved in triathlon really changed the way I thought about myself, and that's the heart of any great coming of age story. It was a lot of fun showing how triathlon looks to an absolute beginner.
USAT: How do you plan on taking advantage of the free USA Triathlon lifetime membership? Are there any races you've got your eye on in the future?
Tara: I love IRONMAN Maryland, and I'd like to keep doing it every year. I'd like to do more of the Kinetic and Rev3 races around D.C. — they're so friendly and fun. But more than anything: I have a few friends who are interested in trying triathlon because they've seen how much I love it, and I'm looking forward to sharing race days with them for years to come.
Follow Tara on Instagram to learn more about her new book and to cheer her on in her triathlon journey.