USA Triathlon Foundation, Professional Triathletes Organisation Open Application Window for $55,000 in COVID-19 Relief Fund Grants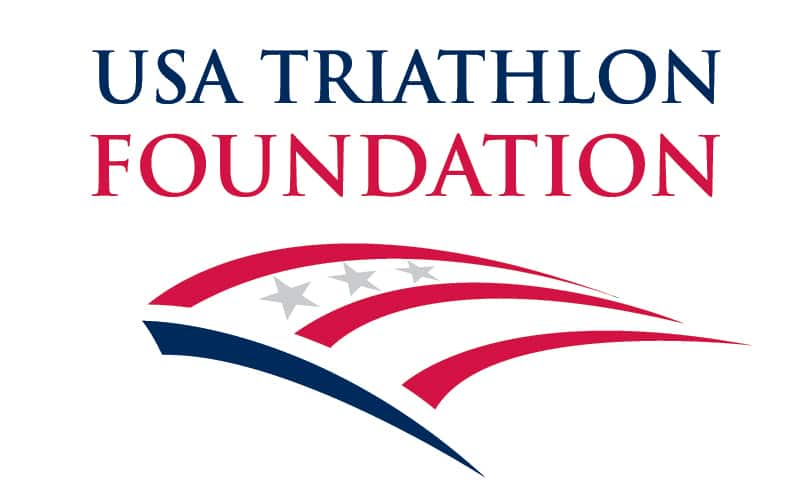 COLORADO SPRINGS, Colo. — The USA Triathlon Foundation, in partnership with the Professional Triathletes Organisation (PTO), is now accepting applications for its second round of COVID-19 Relief Fund donations, with $55,000 in grant funding available. The relief fund provides financial support to members of the U.S. multisport community who have been adversely affected by the COVID-19 pandemic. Individuals and organizations may apply for funding starting today, through Monday, March 15.

A portion of the funding was raised through the PTO 2020 Championship Sweepstakes at CHALLENGEDAYTONA, in which past and present professional triathletes from around the globe — including Jan Frodeno, Dave Scott, Daniela Ryf, Mark Allen and Lucy Charles — donated their time and merchandise in a global, 10-day-long prize draw. In addition, the PTO itself contributed to the relief fund by donating all proceeds from its pay-per-view livestream broadcast of the PTO 2020 Championship.

Complete eligibility information and application materials for the COVID-19 Relief Fund can be found at usatriathlonfoundation.org. All applications are reviewed by a seven-member independent grant committee that includes USA Triathlon Foundation Trustees; coaches; race directors; age group athletes; paratriathletes; pro triathletes; and PTO members Matt Hanson and Jackie Hering.

"The COVID-19 pandemic has affected nearly every aspect of our lives," Hanson said. "The multisport community has been a haven for many seeking new challenges, a social outlet, healthier lifestyles, and an all-around way of life — but the sport has definitely not been immune to the impacts of the pandemic. Many individuals lost their training outlets, and many businesses were put under extreme financial pressure. I applaud USA Triathlon, the PTO and CHALLENGEDAYTONA for working to help give back to the triathlon community, and I look forward to reviewing the applications for these funds."

The Foundation will make all selections, announce grant funding recipients and distribute funds by the week of March 29. Grant applications up to $5,000 will be considered. The Foundation may not be able to support every eligible request for funding. In its first round, the relief fund distributed more than $110,000 in grants to multisport organizations and individuals.

"The USA Triathlon Foundation is grateful for the generosity of the Professional Triathletes Organisation and the individual athletes and donors who gave time and resources to support the COVID-19 Relief Fund," said David Deschenes, USA Triathlon Foundation Executive Director. "We are proud of the impact the fund has made so far through grants at the grassroots level, and we look forward to providing additional relief as the multisport community continues to grapple with and rebound from COVID-19's effects."

"2020 was an incredibly challenging year on many fronts," said Charles Adamo, Executive Chairman of PTO. "The PTO and its member PTO Professionals were grateful to have the opportunity to harness the interest in Professional Triathlon as a chance to 'play it forward' with this fundraising initiative to support those in the sport most in need. We are grateful of the partnership with USA Triathlon and the USA Triathlon Foundation and their fantastic efforts to keep the sport going during these difficult times."

The Foundation welcomes applications from USA Triathlon-certified race directors and race management organizations; USA Triathlon-certified coaches and clubs; and other individuals and organizations who have been impacted by the pandemic.

Funds may be used to support programs and events that have been rescheduled or postponed due to COVID-19, or to create new programs and events that will encourage participation in multisport activities. All requests must help advance the mission of the USA Triathlon Foundation, which is to transform lives through sport by providing opportunities to swim, bike and run for all.

Donations in support of the USA Triathlon Foundation COVID-19 Relief Fund are being accepted on a continual basis. Visit usatriathlonfoundation.org to donate today, or to learn more about the USA Triathlon Foundation and the programs it supports.

About the USA Triathlon Foundation
The USA Triathlon Foundation was created in 2014 by the USA Triathlon Board of Directors as an independent tax-exempt 501(c)(3) entity. Under the leadership of its Trustees and Committee members, the Foundation serves as a means to create a healthier America through triathlon and seeks to transform lives by opening up new pathways to the sport for all, especially those who are otherwise underserved. The USA Triathlon Foundation operates with the belief that every child should have the chance to participate, every paratriathlete should have the opportunity to compete, and every aspiring elite athlete should be able to chase his or her Olympic dream. Since the Foundation's inception, more than $1.9 million has been provided to worthy causes and organizations that support its mission. Donations to the USA Triathlon Foundation ensure America's youth are introduced to the benefits and fun of a multisport lifestyle, athletes with disabilities receive the training, support and gear to be able to participate and excel, and the best aspiring young athletes have a chance to pursue their Olympic Dreams. Visit usatriathlonfoundation.org to learn more and donate today.

About USA Triathlon
USA Triathlon is proud to serve as the National Governing Body for triathlon, as well as duathlon, aquathlon, aquabike, winter triathlon, off-road triathlon and paratriathlon in the United States. Founded in 1982, USA Triathlon sanctions more than 4,300 events and connects with more than 400,000 members each year, making it the largest multisport organization in the world. In addition to its work at the grassroots level with athletes, coaches, and race directors — as well as the USA Triathlon Foundation — USA Triathlon provides leadership and support to elite athletes competing at international events, including World Triathlon Championships, Pan American Games and the Olympic and Paralympic Games. USA Triathlon is a proud member of World Triathlon and the United States Olympic & Paralympic Committee (USOPC).

About the Professional Triathletes Organisation
The Professional Triathletes Organisation is a not-for-profit entity representing the body of professional triathletes and seeks to showcase the passion, talents, determination, struggles and achievements of the dedicated professionals who strive to realize the highest levels of the sport and inspire all those who are a part of the triathlon community.