I'm Clarice Lorenzini — and I'm Here to Make a Difference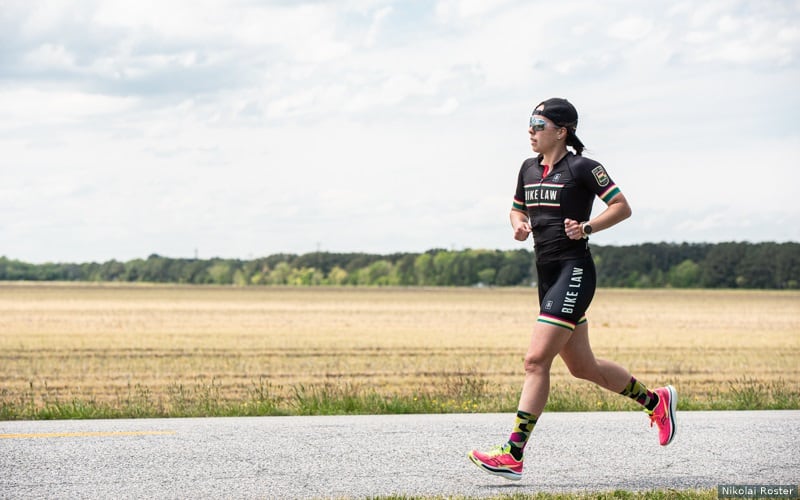 Clarice Lorenzini is the only actively competing Asian-American female on the pro triathlon circuit. On May 23, she made her professional debut at the IRONMAN North American Championship in Tulsa, where she placed 11th among professional women.

My name is Clarice Lorenzini. I'm here to make a difference, and I'm not going anywhere.

I am the daughter of immigrants: a Filipino mother and a French father. There was once a time when I defied both of my parent's cultures to fit into American norms. But I am no longer ashamed, and I have felt a strong sense to speak about these topics in light of the devastatingly tragic attacks on members of the AAPI community in recent months. I am ready to help change the face of this sport. At the end of the day, we are all on the race course together, pushing our limits to reach the same finish line. It is a bonding experience that transcends race and ethnic backgrounds. But of course, I have noticed that I am a minority on the course.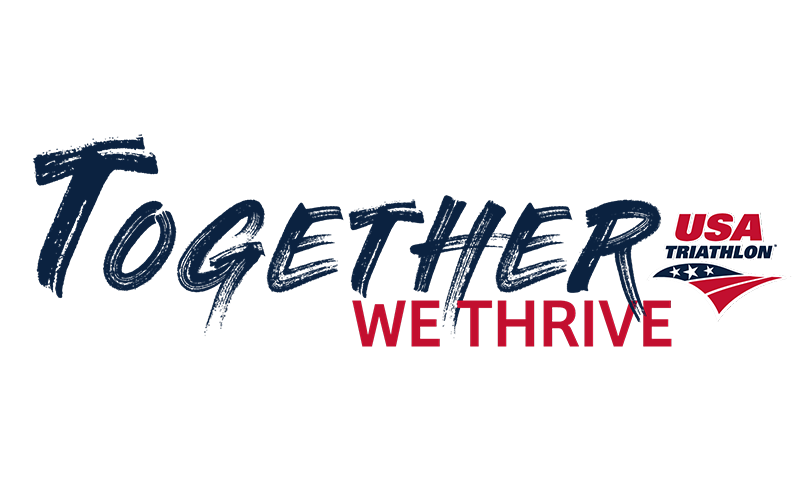 I obtained my USA Triathlon elite license, also known as a pro card, in November of 2020 at IRONMAN Florida after placing second overall among female age-groupers. I am now the only actively competing Asian-American female on the professional circuit, and the second ever to have earned that title. As a new pro triathlete, I have a larger platform than ever before. I see it as an opportunity to advocate for myself and for other Asian-Americans and Pacific Islanders who have, like me, been treated unfairly at some point in our lives.

It's important for me to be genuine and authentic with my ability to speak up and stand up for who I am so that others are encouraged to put themselves out there, too. I now have a renewed sense of purpose to encourage others that all are welcome in this sport. Further, I believe equal representation is important at every level of our sport, but especially at the elite level.

On weekends I train or race. During the week, I train in the early mornings and evenings, while providing therapeutic recreational programming and leisure education for the U.S. Navy Substance Abuse Rehabilitation Program during the day. As anyone in this sport and industry knows, life as a triathlete is busy, exhausting — and I wouldn't have it any other way.

My work encompasses using recreation as a healthy coping skill, stress reliever, and means of finding identity and community — things that I have also gained in excess as a triathlete. We focus on the wellness domains, which are physical, emotional, mental, spiritual and social. We throw in a sixth for our purposes, leisure, and focus on activities which better an individual in each domain. Triathlons, and the training that comes with competing, hit all six of those aspects for me. It is an activity in which I feel fulfilled before, during, and after. Training helps me unwind after a day of working in mental health, something that I cherish especially during a pandemic. When I was a kid, I would ride my bike whenever I felt alone. Later, I made friends in my neighborhood and we'd ride together.

That is what competing is like for me. Making friends in new places, all over the country. Forming an identity as a competitor, a coach with Speed Sherpa, and a professional athlete on every course. It's not just a way to improve physical fitness, though that is of course an added benefit. It's a way to cope with the stresses and challenges of life through a healthy outlet.

I have found community, comfort, support, and confidence through triathlon. Having been empowered and inspired on a regular basis by other athletes and the things they overcome, it motivates me to provide that same support, comfort, confidence, and community for others like me and anyone who has struggled with feeling like they belong. That's my message to anyone reading this: triathlon is for everyone, hate has no place here, and we'll continue to radiate inclusiveness at our races.

This weekend I will make my professional debut at IRONMAN Tulsa. As a pro, new opportunities have come into my life that I am very thankful for and passionate about. I've been able to connect and partner with amazing people and organizations such as Bike Law, which allows me to expand my platform to advocate for much-needed cyclists' safety and the safety of other vulnerable road users.

I'm excited to compete this weekend and for the opportunity to prove myself on the pro circuit. The ongoing efforts of the IRONMAN and USA Triathlon teams to facilitate a safe return to racing in light of the ongoing pandemic is something I am especially grateful for.

Most of all, I hope if there's a young Asian girl who reads this or sees me out there, pushing through the last strides, that she knows she can follow in my footsteps, and the footsteps of other firsts in this sport one day.

Follow Clarice's journey on her Instagram page @claricelorenzini, and be sure to follow her first race as a pro at the IRONMAN North American Championship Tulsa on Sunday, May 23. To learn more about USA Triathlon's efforts to foster Diversity, Equity, Inclusion and Access in multisport, visit usatriathlon.org/thrive or email diversity@usatriathlon.org.