News
Blogs
Strength and Conditioning
ROWING: The Start, the Finish, and the Return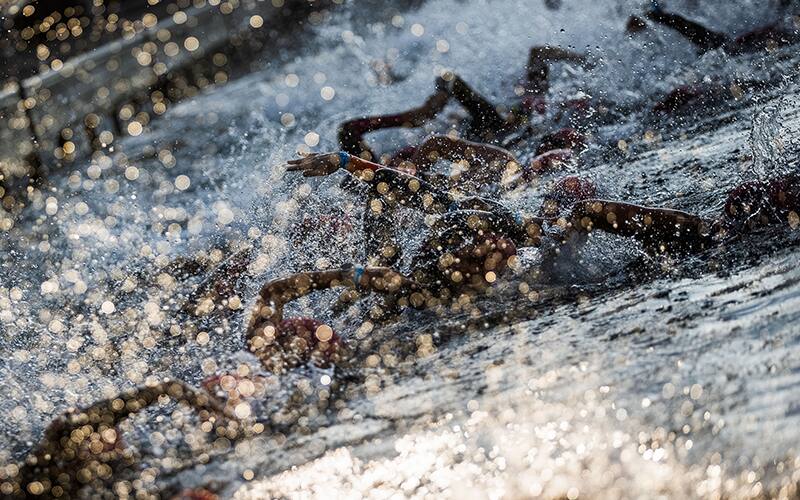 When Hydrow approached us with the idea of incorporating rowing into triathlon training, I automatically thought of three athletes here at E3 Endurance with a high interest in improving their swim.The three were very different in their stage of their triathlon journeys and in the type of triathlons they competed in.What they shared was a desire for a change with an enthusiasm for using rowing as cross-training to improve their swim and overall fitness for triathlon.

Our Athletes:
The Start

Alessandro has been a competitive youth triathlete since he was 10 years old, but as he began his career in the 16yr old+ Junior Development Draft-Legal races, he was struggling to get out of the water with the better swimmers, and thus would find himself soloing to not get lapped-out.His bike and run splits were comparable, if not better, than the field, but we had to improve the start of his races.

The Finish

Graeme began racing triathlons during his twenties back home in Australia.Upon moving to the U.S., working and raising a family, he left the sport behind.5 years ago, he set his sights to IRONMAN 70.3 racing.His cycling was strong, and his running came back quickly, but his return to the water was a challenge.Though he was very dominant at the regional level of 70.3 racing, in order to finish atop the world stage at the 70-74 Age Group his swim would have to improve to a point where it was no longer an anchor, but an asset.

The Return

Sandra grew up racing triathlon in central Florida as an IRONKIDS competitor, pursuing marathons in her twenties, and even completing an IRONMAN when she turned 30.After 10 years and having three children, her re-entry into consistent exercise has been inhibited with nagging lower back, neck, and shoulder pain.With swimming being the least painful of the three sports on her body, it made sense for her to use that discipline as the focus of her return to the sport she's enjoyed her whole life.



Hydrow not only has an amazing group of online instructors and diverse workouts, but they are very interested in athletes using their rowers properly.Our three athletes each worked with a Hydrow rowing coach on their form prior to beginning their first rowing workouts.We then worked with Hydrow to develop custom workout integrations best suited for the individual needs of each of these athletes. While tracking their abilities through their Hydrow workout results via the Hydrow APP, we also set up bi-weekly swim tests and monthly body-composition analysis to monitor the rowing's effect on their swimming and their physique.

Swim Test Sets
ALESSANDRO
Test #1: 3 x 250m swim, 90sec RI
Test #2: 250m Swim, 60sec RI, 500m swim
GRAEME
Test #1: 200yd Swim, 90sec RI, 400yd swim
Test #2: 6 x 100 Swim with 45sec RI

SANDRA
Test #1: 2 x 25, 1 x 50, 1 x 100, 1 x 50, 2 x 25, 1 x 100 with equal RI
Test #2: 4 x 100yd with 60sec RI

The Expected Results
I expected the addition of the Hydrow to have a positive effect on each of these athlete's swimming primarily due to it targeting the muscles needed to swim better, and the fact that none of them were doing any regimented strength training. I also expected the increase in rowing would lend to an increase in muscle mass. Their bi-weekly swimming test sets actually did improve. Each athlete's "top-end sprint speed" improved little, but in their longer sets their "pace consistency" improved a lot. They also spoke of feeling less fatigued in the longer sets, which is probably why they could hold their form, and thus, pace better later in the set. The excitement in seeing their times drop and their perception of improved swimming efficiency led to more rowing enthusiasm on the Hydrow.


The Un-Expected Results
Their running improved, too! They did not gain muscle mass, but in fact, leaned out around 1 to 1.5 percent. Their strength improved, but with a slight drop in muscle mass. Why? This could have been due to Alessandro's heavy shift from junior triathlon to fall cross-country running, Graeme's entering his peak training phase for IRONMAN 70.3 Worlds, and Sandra's ability to work out more days of the week not feeling as fatigued, and even performing multiple workouts per day.
The Hydrow definitely had an impact with these three different athletes, with different protocols and different goals. But in similar ways, the Hydrow rower was the catalyst for each athlete's success over these last few months. Alessandro's swim start put him in a better position to be able to ride and run his way to an age-group national title at USA Triathlon's Youth and Junior Nationals in Westchester, OH. He also had a personal best in cross-country this season as he led his team to conference runner-up. Graeme won the 70-74 age group by 44 minutes at Augusta IRONMAN 70.3 and though his swim in the cold waters of St. George, UT did not play out the way he had wanted, his overall strength gains allowed him to finish on the IRONMAN 70.3 Worlds podium, making up 12 minutes on the run. Sandra has been able to exercise on a daily basis by adding running, walking, and even power-based cycling to her swimming and rowing, pain-free. She signed up for a Half Marathon in December, with the goal of returning to Olympic-distance triathlon at te 2023 USA Triathlon Nationals in Milwaukee, WI.
Matthew Clancy
USAT LIII Coach
Owner/Head Coach E3 Endurance