Blogs
Strength and Conditioning
The (not so) Surprising Benefits of Rowing for Multisport Athletes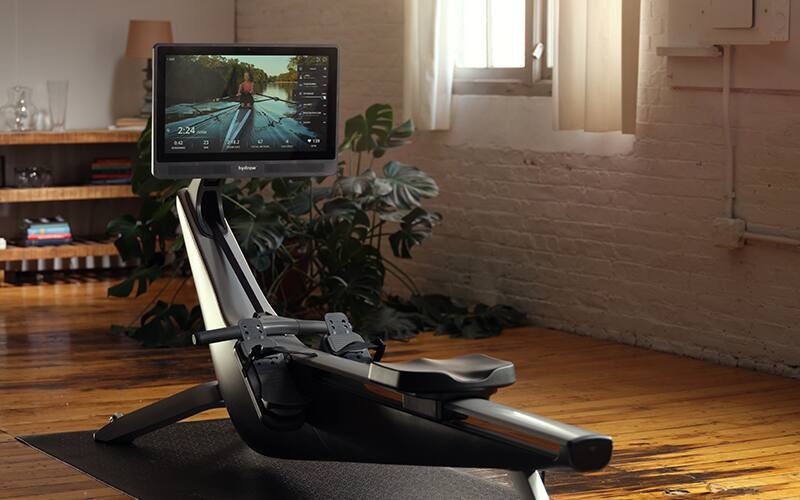 My identity as an athlete started with rowing. I entered Cornell University in the fall of 1983 as a non-athlete. My friend, Kate, noticed some flyers during freshman orientation week advertising,
"Freshman Women, 5' 8" or taller – come to the Women's Rowing Meeting."
Kate wanted to go and asked me.
I put on my tallest shoes and said, "Sure!".
With considerable determination and effort, I made the team and rowed all four years for the Big Red -forging memories and friends that have lasted decades. Rowing put me in peak condition. After graduation, I no longer rowed, but found that my rowing fitness allowed me to compete well in just about any endurance sport (kayak, canoe, Nordic skiing, bike racing, short-track-speedskating, and triathlon).
Fast forward almost 40 years from that freshman meeting. USAT and Hydrow presented me with an opportunity for me and several of my athletes to include rowing in our multisport training with the Hydrow.
I said, "Sure!".
What I/we have experienced so far:
Whole Body Workout – Legs, back, core, and arms all feeling stronger.
Improved Bike Strength –My riding improved, even when I didn't have much time to ride.
Swimming – Athletes report a better "connection" to the water.
Time Saver –A productive workout in as little as 20 minutes.
Fun – The Hydrow Athletes inspire and make rowing fun.
Team – It almost feels like I am back on a crew. It has made me an enthusiastic indoor rower again, after avoiding rowing machines for 35 years.
Good for Injury Recovery – My knees, ankles, and feet are trouble, but rowing is pain-free.
Running – Rowing is a non-impact way to substitute for some of your running miles.
Mobility/Yoga/Strength – The non-rowing workouts from Hydrow are as good as the rowing.
We are just 3 months into using Hydrow machines for triathlon training. We will continue to make observations and collect data along the way. I already know rowing will be a permanent addition to my training. If you are looking to add some productive variety to your training, try Hydrow!
Chris Palmquist, (Geneva, IL), has helped endurance athletes achieve success at the beginner, regional, national and world class level since 1993. She is Founder and Head Coach of Cloud 10 Multisport Inc.