Event Operations and
Logistics
Logistics, Logistics,
Logistics
This resource guide provides valuable information on all aspects of race operations, from course design and setup to timing and scoring. Race directors can find best practices for managing registration, packet pickup, athlete check-in, and volunteer coordination as well as guidance on how to handle race-day challenges and emergencies.
Adding Different Wave
Options
USA Triathlon has created several templates that will give race directors the ability to add additional waves to their event. These templates lay out easy steps to implement new ideas at events and target new audiences.
The ability to effectively communicate is critical to the operational success of an event. Whether its with with internally or event staff or externally with event competitors and spectators, a well-considered communication plan can either help ensure a smooth event or quickly give people the neccessary information during an emergency.
The vast majority of multisport events take place outside and are vulnerable to extreme weather. Race Directors must have a plan in case such weather necessitates changes to your event.
Athlete Identification is crucial to the safety, integrity and overall production value of an event. The document below displays identification best practices that help both athletes and event staff navigate your event's numerous stages.
Note: ALL athletes are required to show photo ID at the time of packet pickup.
In some cases, Race Directors may elect to allow coaches, teammates, friends, or family members to pick up a packet for the participating athlete. This option is at the Race Director's discretion. If this is allowed the person picking up the packet must have a copy of the athlete's ID and written verification from the athlete that the individual picking up the packet is authorized to do so.
Annual members are not required to bring their membership card every time they compete in a USAT sanctioned event, but it is good practice to bring a copy of it in the event the Race Director does not have record of the membership on file. This would likely only happen if the athlete's membership was not verified at the time of online registration. Please note: the USA Triathlon App is no longer connected to the membership system and cannot be used to access the current membership card. Please download your card from the membership system.
If an athlete's card has been lost, they can download and print out a temporary one by logging into their membership account.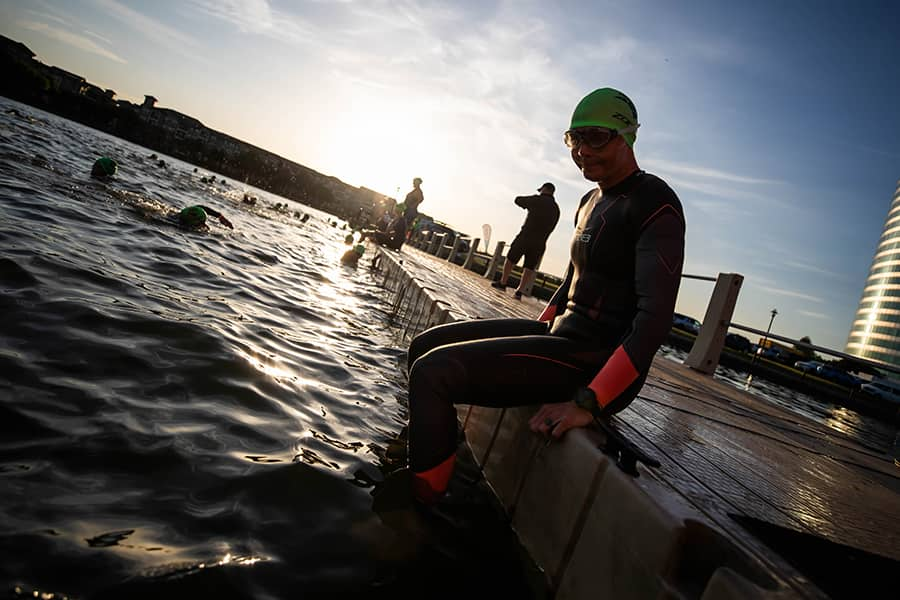 Post-Race
Responsibilities
Note: all post-race materials must be postmarked within 15 business days of the event
Required Items
Event accounting form
Collected membership money
Signed annual membership forms/waivers
Incident reports
Results
Officials evaluation (if applicable)
Swim safety report
For youth clinics/events only: registration list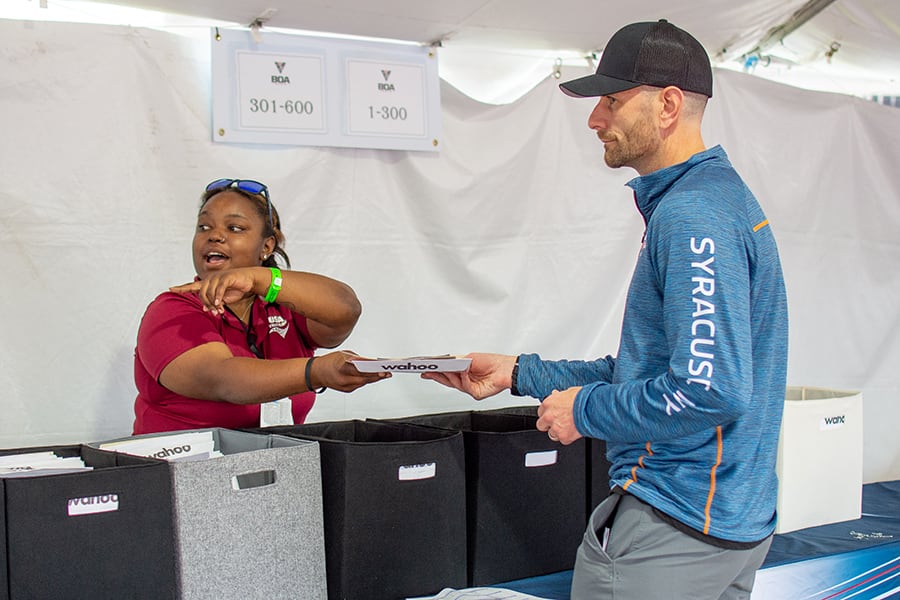 Visit USA Triathlon's Volunteer page for instructional videos on performing basic volunteer duties, such as setting up an aid station, working packet pickup and more.
Going Green on Race Day: Environmental Sustainability for Race
Directors