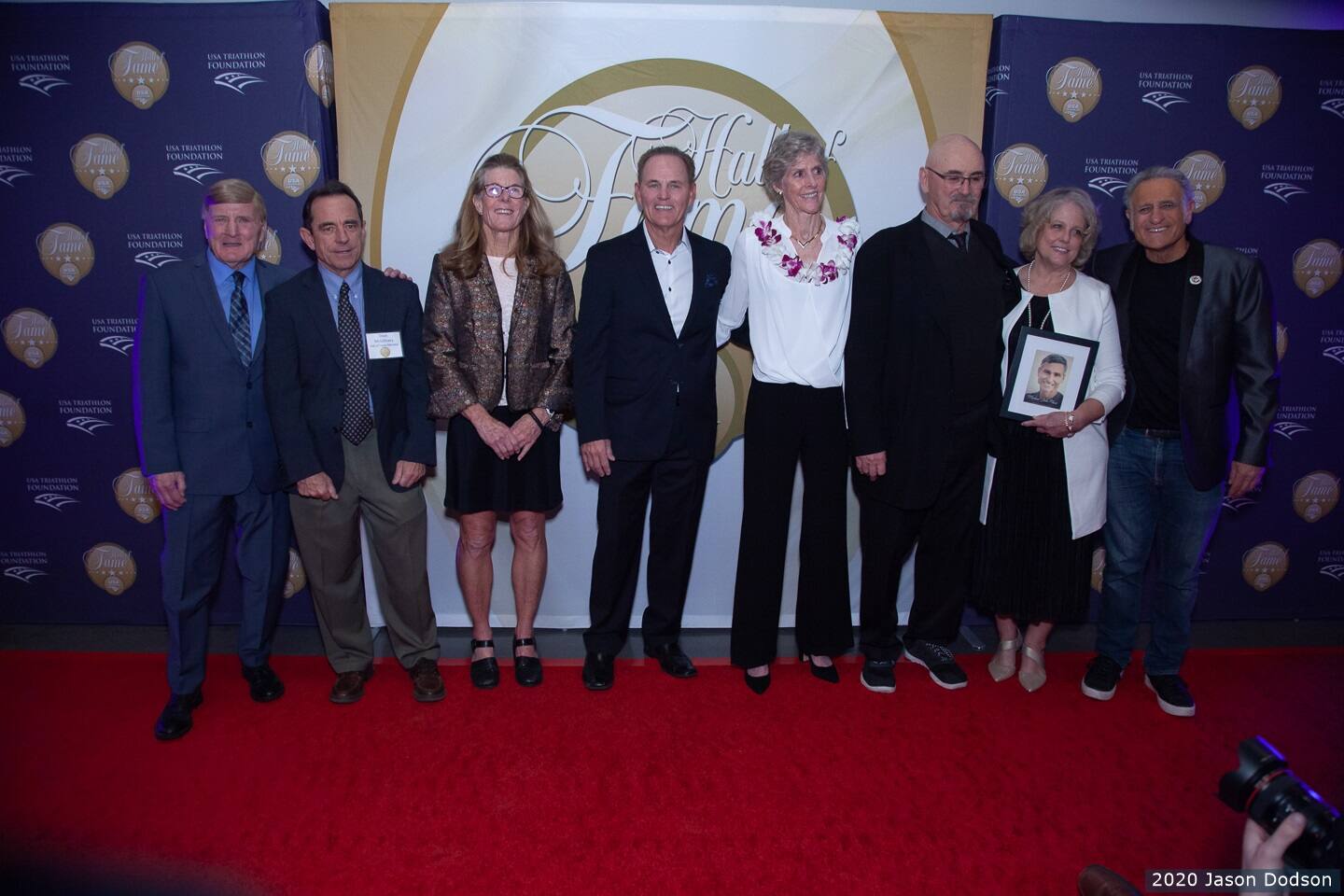 Read the full announcement here.
Cherie Gruenfeld — Contributor (Cathedral City, Calif.)
Cherie Gruenfeld is a 13-time IRONMAN world champion, multiple age group course record holder and a three-time IRONMAN 70.3 world champion. She is the founder of Exceeding Expectations, a San Bernardino-based nonprofit that encourages at-risk youth to move their lives in a positive direction using triathlon as a vehicle. The program prioritizes education, and through the support of generous donors, Gruenfeld has been able to ensure that money will never be an obstacle for "EE Scholars" who are accepted into college.
Dick and Rick Hoyt — (Holland, Mass.)
Dick and Rick Hoyt are the first push-assist team to be inducted into the USA Triathlon Hall of Fame, and Rick is the first inductee with a disability. The father-son team complete triathlons, marathons and other endurance events together. Rick Hoyt, who was born with cerebral palsy and quadriplegia, communicates using an interactive computer. The duo started racing together in 1985, when Rick was a teenager, and have since completed more than 1,000 endurance events together. "Team Hoyt" became the first duo ever to complete the IRONMAN World Championship in Kailua-Kona, Hawaii, in 1989, and repeated the feat in 1999. Over three decades, they have paved the way for the countless push-assist teams around the world who participate in endurance sports today.
Mike Plant — Contributor (Escondido, Calif.)
Mike Plant was an original multisport journalist who created the only body of photographic work that still exits from 1974-1980. Plant covered triathlon, and did, starting in 1974, for a variety of publications, including national press. He has had the opportunity to work on several books including writing the best book on Ironman, Iron Will (1986) and co-authoring the best-selling triathlon book in history with Scott Tinley. Plant was arguably one of the finest writers in the sport of triathlon with no less than 100 published articles. He was also the founder of Running and Track Club News and co-founded TriHistory.com with Scott Tinley. Plant competed in IM and 200 other Tri events. He was a contributing partner in marketing and PR for USTS and stayed involved in with Triathlon as a Public Relations and marketing person, talking about Triathlon any chance he had for over three decades.