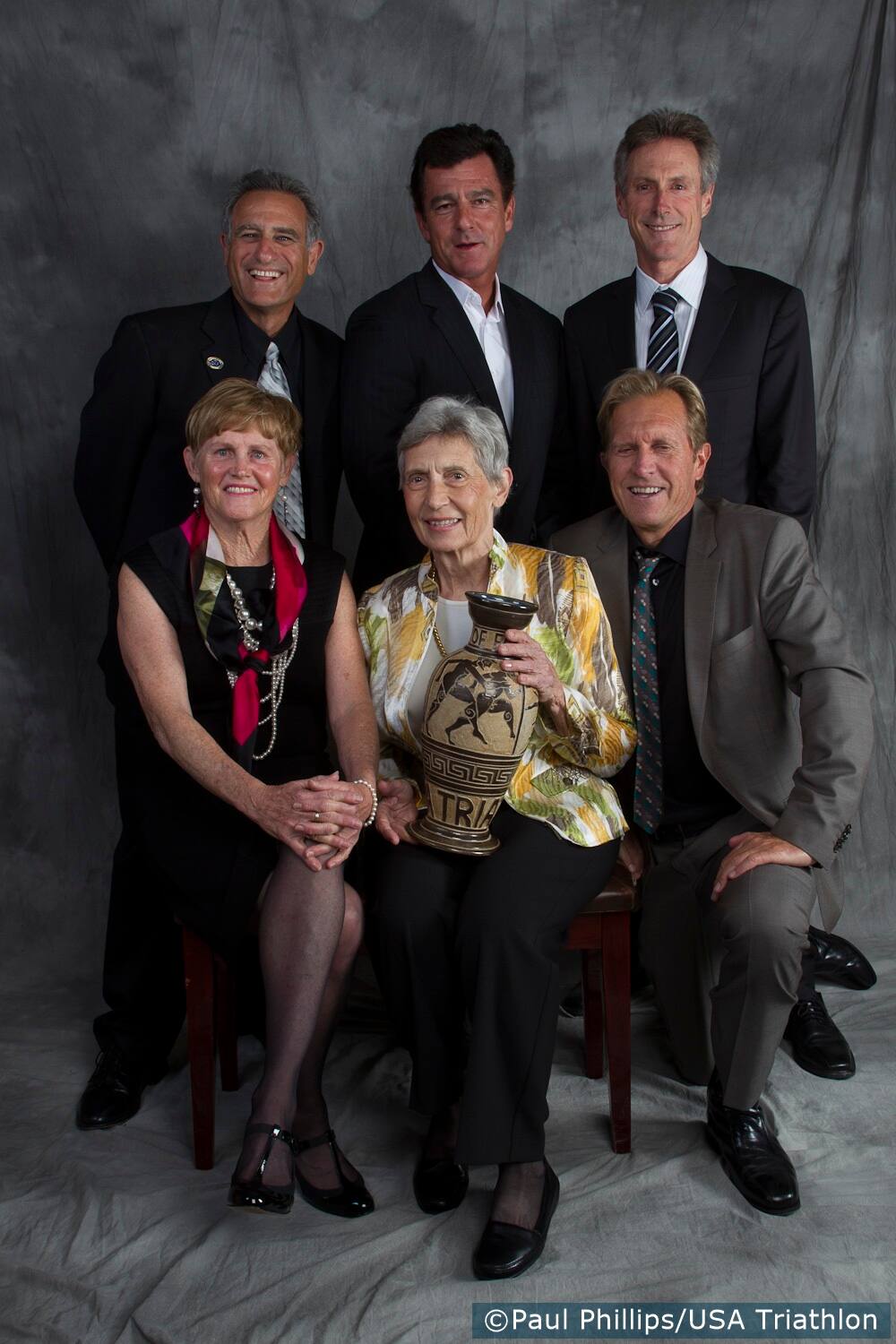 Mark Allen is recognized as one of triathlon's all-time greats, having captured six Ironman World Championship titles between 1989-95. His final victory came at age 37, making him the oldest champion in the event's history. Allen also excelled at Olympic-distance racing, winning the first-ever ITU World Championships in 1989 in Avignon, France, by more than a minute. Between 1988-90, Allen put together a winning streak of 20 races. Over the course of his competitive career, which ended in 1996, Allen earned a podium finish in 90 percent of his races. He was named Triathlete of the Year six times by Triathlete magazine, and in 1997 Outside magazine tabbed him "The World's Fittest Man." He currently coaches athletes in over 50 countries through MarkAllenOnline.com and is an award-winning author for the book he co-authored with Brant Secunda titled "Fit Soul, Fit Body: 9 Keys to a Healthier, Happier You."
Ethel Autorino stands as one of the most decorated age-groupers in U.S. multisport history. She is a 10-time age-group winner at the USA Triathlon Age Group National Championship and went on to capture six gold medals and one silver as a member of Team USA at the ITU World Championships between 1990-2000. In her first-ever Ironman World Championship, she posted the women's 50-59 age-group record in 1986 and in 2000 set the women's 70-74 age-group record. A resident of Piscataway, N.J., Autorino was featured in Sports Illustrated's "Faces in the Crowd" for her 2000 Ironman performance.
Bob Babbitt has helped push the sport of triathlon to new heights through a myriad of contributions over the past 25 years. His work in the world of multisport media began when he co-founded the popular endurance sports publication Competitor Magazine in 1987 and launched Competitor Radio in 1990 alongside fellow triathlete Paul Huddle. Babbitt has co-authored books with the likes of Mark Allen and Julie Moss and also authored "30 Years of the Ironman Triathlon World Championship." Additionally, he is the creator of the Columbia Muddy Buddy Ride and Run Series and is the co-founder of the Challenged Athletes Foundation, which has raised over $32 million to help disabled athletes over the past 19 years. He was the 10th inductee into the Ironman Triathlon Hall of Fame and was presented with the Shoemaker Media Awareness Award by the Paralysis Project of America. Babbitt has completed more than 300 triathlons, including six Ironman events.
As an athlete, best-selling author and entrepreneur, Sally Edwards has constantly displayed the passion and the plan to get America fit. She has founded six fitness-related businesses, including Fleet Feet Sports, YubaShoe Sport Snowshoes and current ventures such as Upbeat Workouts, an iPhone app for runners. Edwards has written 23 books on sports, fitness and health, including the popular title, "Triathlons for Women." As an athlete, Edwards is a 16-time Ironman finisher and set a Master's world record in the event in 1988. She is a former winner of the Western States 100-Mile Endurance Run and ran in the 1984 U.S. Olympic Marathon Trials. Edwards has served as the national spokeswoman for the Danskin and Trek Women's Triathlon Series since 1990. She has a streak of 150 last-place finishes in the Danskin and Trek events so that no other woman has to finish last. Edwards was inducted into the Triathlete Hall of Fame in 1999
Scott Molina stands as one of the most decorated triathletes in the history of the sport. Among his 104 professional triathlon victories are six USA Triathlon Elite National Championships — including four straight from 1983-86 — the 1988 Ironman World Championship and a pair of World's Toughest Triathlon titles. He posted 50 U.S. Triathlon Series victories and recorded more than 200 total podium finishes over the course of his career. Born in Pittsburg, Calif., as one of seven children, Molina married fellow professional triathlete Erin Baker in 1990. The couple has three children and one grandchild. He resides in Christchurch, New Zealand, where he has worked as a triathlon coach since 1995.
With nearly 100 career multisport victories, Scott Tinley ranks as one of the winningest triathletes of all time. After discovering the sport as a student at San Diego State in 1976, Tinley became a two-time Ironman World Championship winner, topping the podium in 1982 and 1985. He is a member of the Triathlete and Ironman halls of fame. Additionally, Tinley is a pioneer in off-road triathlon and continues to co-own and manage the longest running off-road triathlon in the world, Scott Tinley's Adventures in San Luis Obispo, Calif. Tinley, a doctoral candidate, continues to stay close to professional and amateur sport as a researcher, college lecturer, marketing consultant, columnist, writer and participant. He resides in Del Mar and Gaviota, Calif., with his wife, Virginia and two children, Torrie and Dane.